Back to Case Studies
Prototyping Shouldn't Be Exhausting
Modular versatility makes it fast & easy to fine-tune exhaust assemblies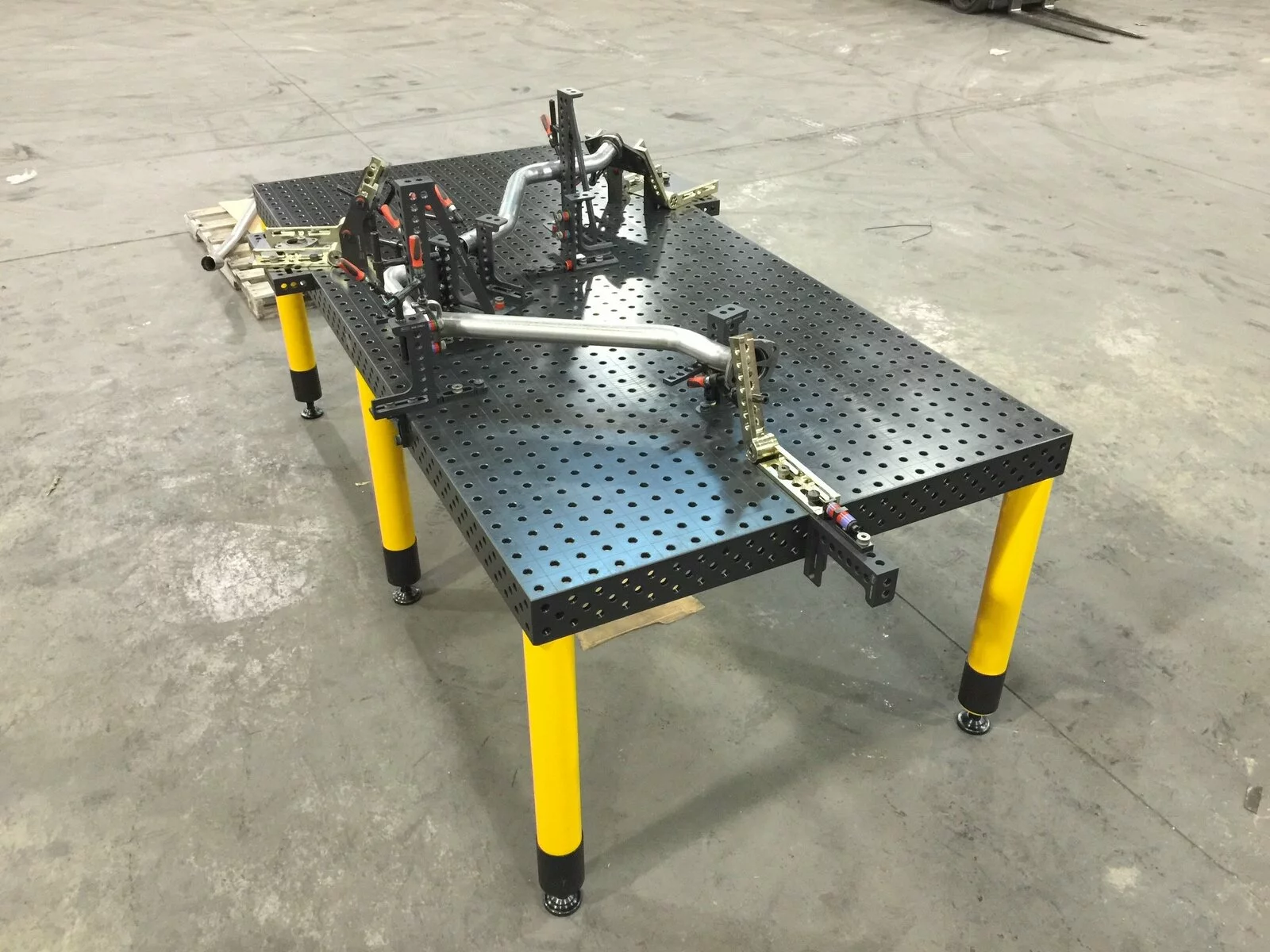 Challenges
When prototyping exhaust assemblies, accuracy is of utmost importance. The process of building a dedicated fixture for every new exhaust assembly was time consuming and costly. Not to mention the further complications that arose when they needed to make any "on the fly" adjustments.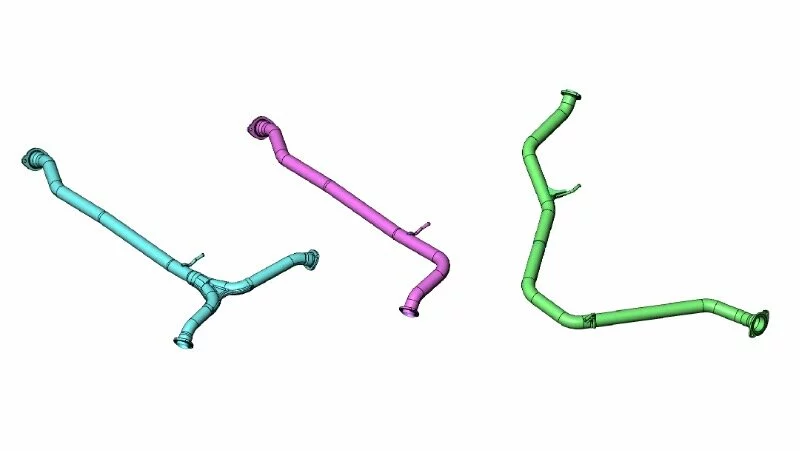 Solution
Instead of creating a separate fixture for each exhaust assembly, the modular table and kit allows for multiple prototypes on a single fixture.
• D16 1200mm X 2400mm Table and Kit
• Templates used for quick setup and changeover
• Digital setup instructions provided for repeating setup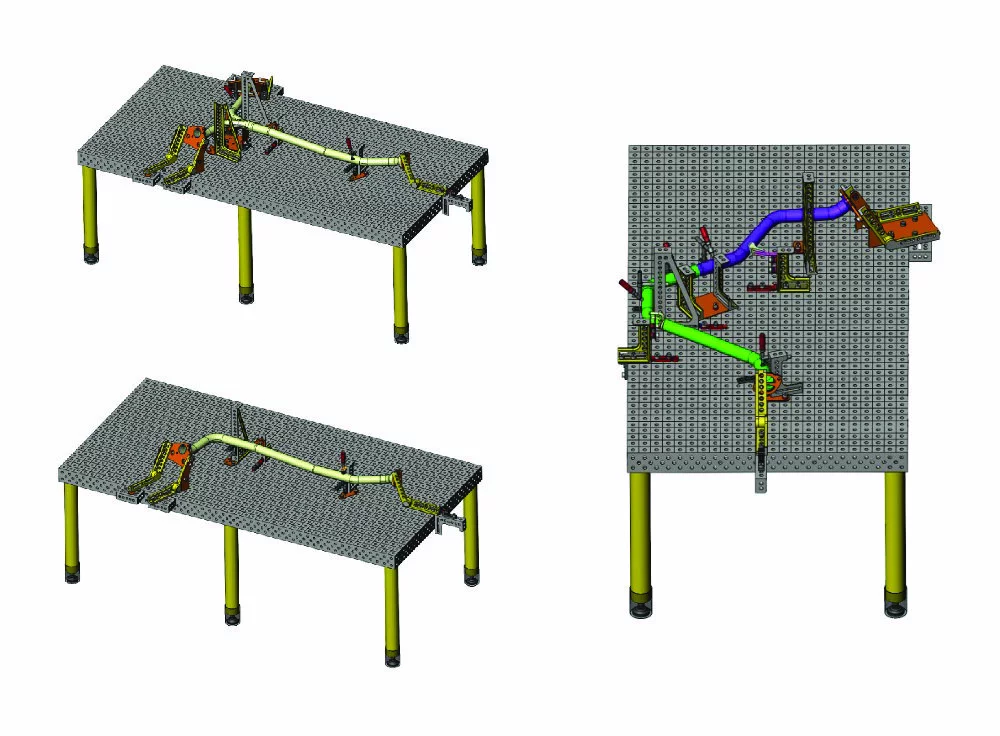 Result
A single modular fixturing solution can be used for virtually any exhaust platform, eliminating the repeated expense and expanding space needed to build and store the dozens of dedicated fixtures that used to be needed. The templates and digital instructions provided by Bluco engineers help cut fixture design and build time significantly. Plus, modular versatility makes fine-tuning easy, resulting in a more accurate and faster prototyping process for this manufacturer.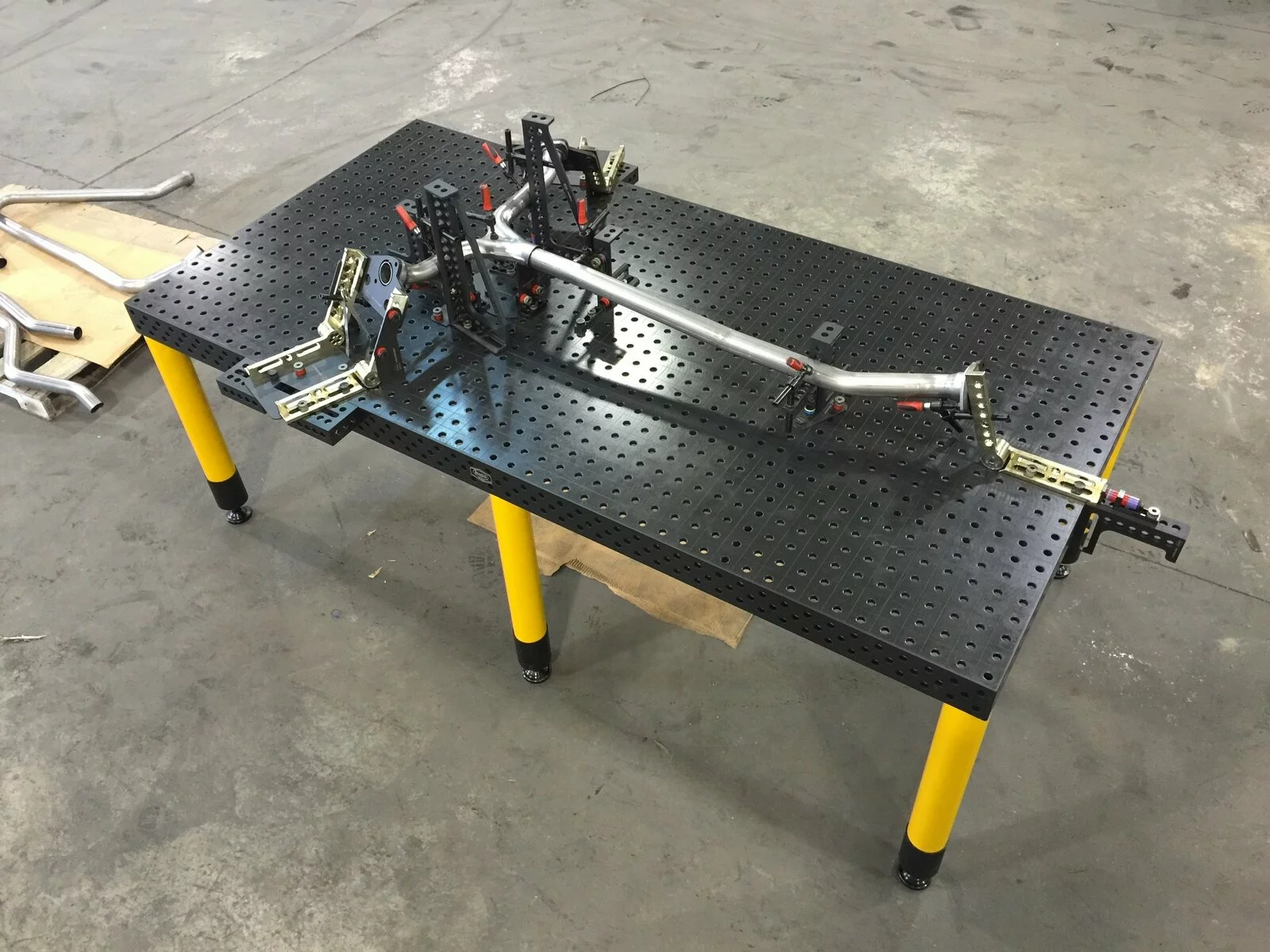 Getting Started with bluco

1. Share your challenge
Upload a description of your workholding application and a CAD model of your part to our secure online portal. Submitting your info doesn't mean you've made up your mind, it just starts a conversation.

2. Talk With Us
Within 1-2 days, an application engineer will call to set up a design consultation. We never contract out, so you'll deal directly with Bluco and communications will be kept strictly confidential.

3. Review Your Proposal
Once we understand your challenges and goals, we'll develop custom modular solutions. Then, we'll review designs as well as purchase and rental options virtually. Check out the rest of our process here.