Back to Case Studies
One Size Fits All
Positioning is the key to safer builds for industrial burners in varying sizes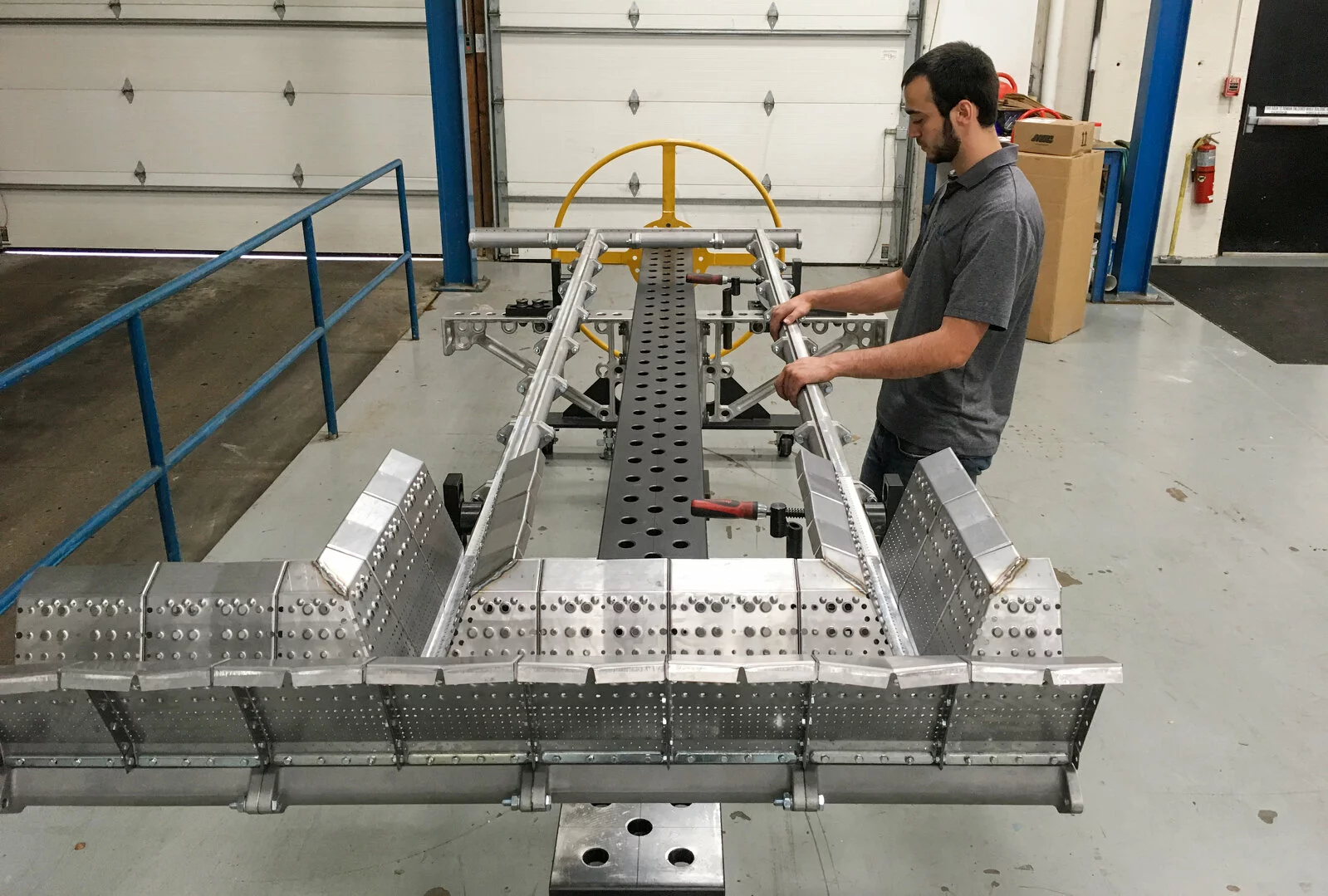 Challenge
Rarely do parts need to be manufactured in only one size. This burner assembly is no exception. It needs to be built in a huge variety of shapes and sizes. The current method involves saw horses,
and too much crouching, bending and laying on the floor to weld. On top of that, sharp edges on the burner deflectors make it tough to roll into various positions safely.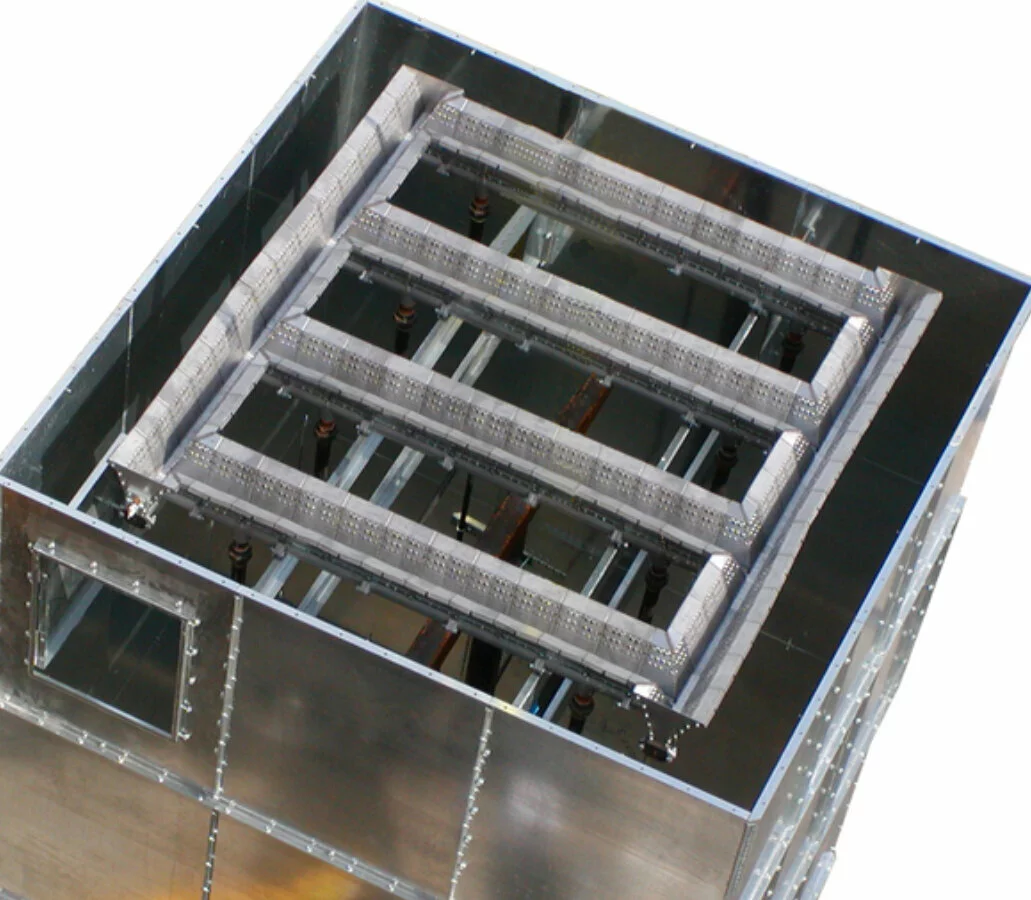 Solution
Manual Positioner with hydraulic lift assist & air brake
Aluminum outriggers
Long beam spine
Modular tooling kitLarge parts in multiple sizes can be handled on a single spine by using lightweight aluminum angles
as outriggers. Modular clamping components attach effortlessly to the angles to secure parts. The modular kit contains enough tooling to do two small assemblies. Manual Positioner rotates 360° and locks into position.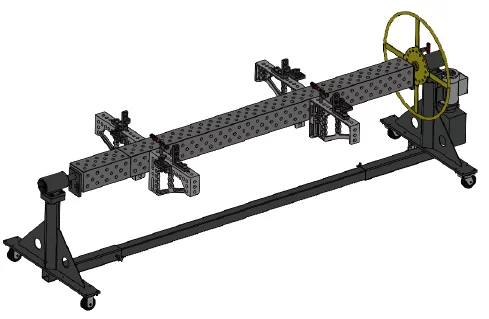 Results
The build starts by loading pre-tacked burner tube assemblies into the fixture and securing with clamps. No CAD models or set-ups are needed. The operator simply moves the outriggers to wherever they're needed to support the assembled tube. The Manual Positioner allows ergonomic lift and manual rotation for limitless positions and easy assembly of deflectors. No more saw horses. No more crouching, bending or rolling sharp-edged parts by hand.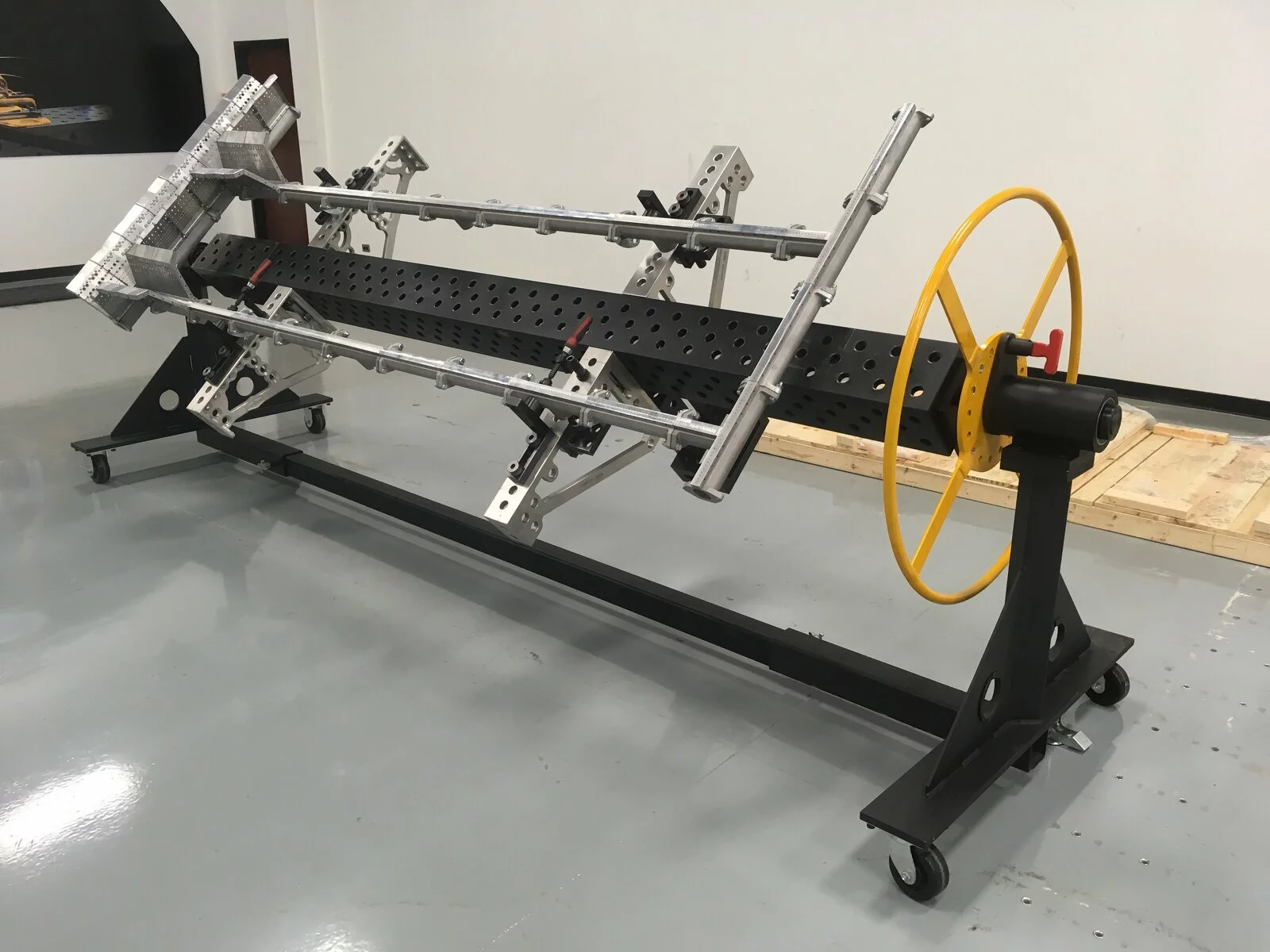 Getting Started with bluco

1. Share your challenge
Upload a description of your workholding application and a CAD model of your part to our secure online portal. Submitting your info doesn't mean you've made up your mind, it just starts a conversation.

2. Talk With Us
Within 1-2 days, an application engineer will call to set up a design consultation. We never contract out, so you'll deal directly with Bluco and communications will be kept strictly confidential.

3. Review Your Proposal
Once we understand your challenges and goals, we'll develop custom modular solutions. Then, we'll review designs as well as purchase and rental options virtually. Check out the rest of our process here.