Back to Blog
IMTS 2022 Post-Show Report
An overall positive outlook, the push toward automation, the universal hunt for qualified staff and more top take-aways
Staffing was an issue all around. I had a lot of conversations with people turning to modular tooling so that regardless of the operator, there was a proven 'recipe' to follow.

Garrett Gordon, Bluco Senior Engineer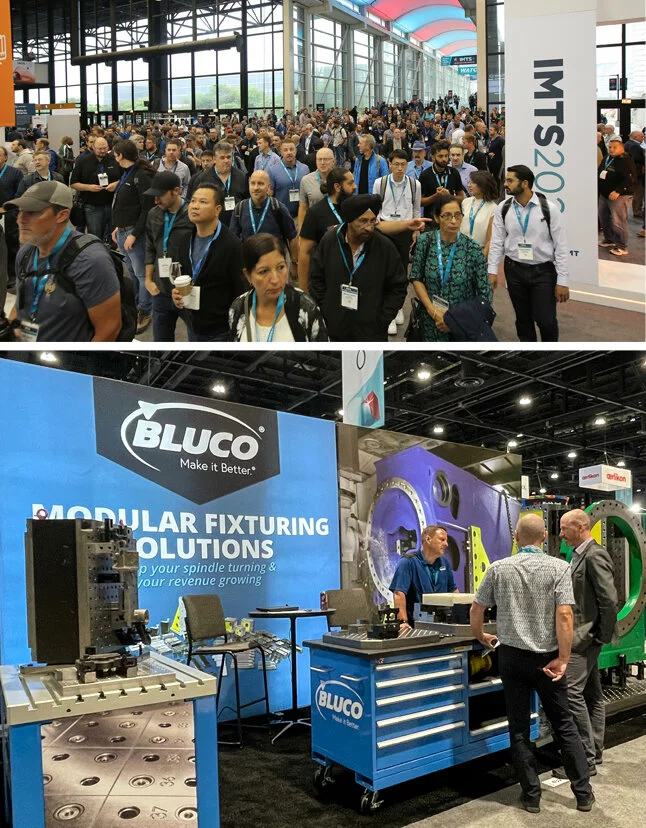 IMTS 2022 is in the books. This year's International Manufacturing Technology Show (IMTS) pulled in a total of 86,307 registrants, and featured 1,212,806 million square feet of exhibit space. It was the first time in 4 years that manufacturers and customers were able to come together at this show, which was canceled in 2020 due to the pandemic.
Between our welding and machining booths, we met with many manufacturers looking for a better way to fixture their work. Here's a few of the insights and trends we noticed during the 6-day show:
1. Manufacturers are feeling positive and making large equipment purchases
Overwhelmingly, our booth visitors told us about business that wasn't just steady — it was overflowing. We heard about plans for building additions, expanding product lines, adding machining centers and doubling equipment. If you were at the show, you most likely had a specific mission in mind or equipment to look for each day.
---
DID YOU KNOW:
Bluco offers flexible rent-to-own options for those that would rather not commit to the total expense up front.
Modular workholding systems aren't operational expenses — they're capital expenses, and can be claimed as an asset on your balance sheet.
---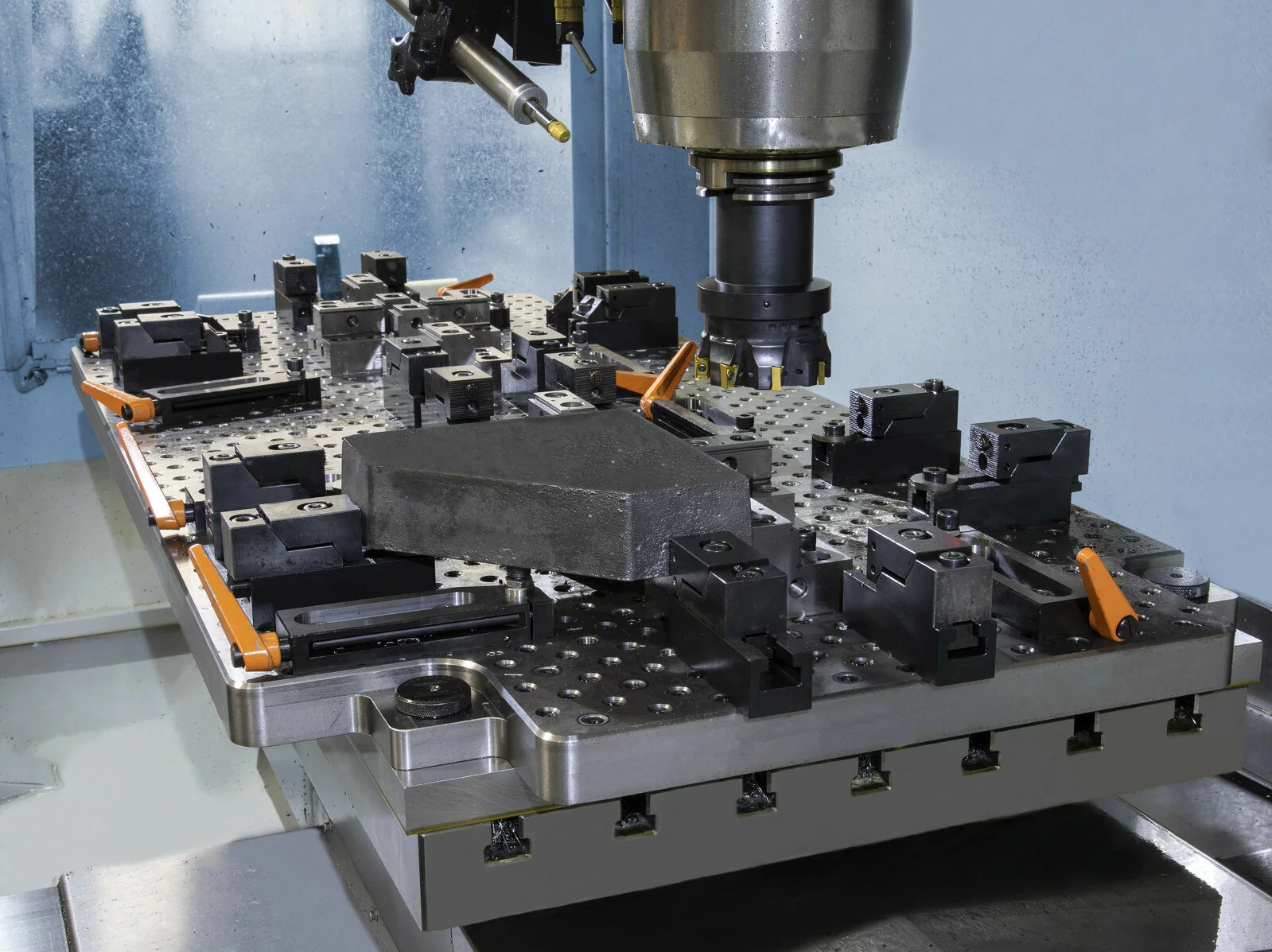 2. Staffing is a universal concern
If there was one universal pain point at IMTS, it was staffing. The American Welding Society estimates a 400,000-worker shortage by 2024. Similarly, machine shops will be faced with a predicted workforce shortage of 2.1 million by 2030. So it's no wonder manufacturers are feeling pinched already. How does the industry deal with these looming shortfalls? By doing what manufacturers have always done — they adapt.
One way to adapt is to come up with solutions that don't rely on a journeyman or senior-level employee. In our welding booth, we talked to manufacturers looking to modular fixturing for exactly that reason. "With a modular solution, your welders aren't reliant on fitting up a jig anymore. Modular tooling gives you an SOP [standard operating procedure] to follow, which opens up the door for more staff to be able to handle fixturing," says Senior Bluco Sales Engineer, Josh Hill.
That sentiment was echoed on the machining side by our Senior Engineer, Garrett Gordon. "Staffing was an issue all around," he said. "I had a lot of conversations with people turning to modular tooling so that regardless of the operator, there was a proven 'recipe' to follow."
---
DID YOU KNOW:
Fixtures can be documented in several ways, to make it easier to build and rebuild. Most customers rely on CAD models, which can easily be accessed through a smart tablet on the shop floor. Others take photos for reference.
Every machining base plate includes alpha-numeric engraving, making it even easier to place components in the right place.
---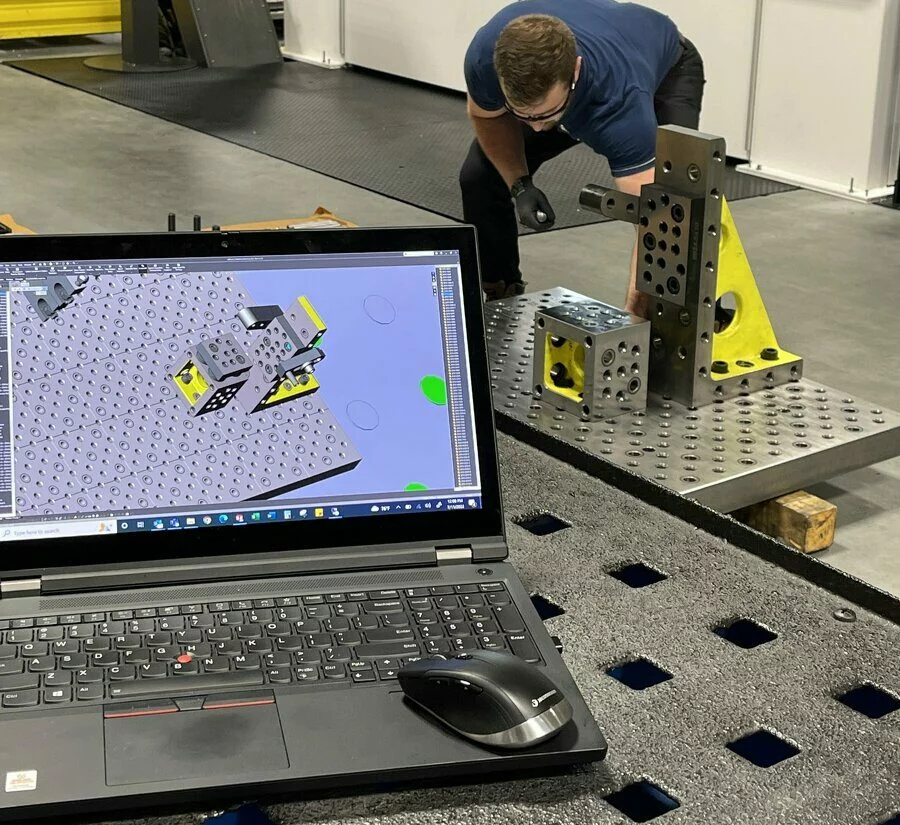 3. Automation continues to grow
IMTS dubbed this year "the show of a thousand robots." And if you attended IMTS, you can certainly see why. Robots and cobots were everywhere you turned. The manufacturers we met tied their automation needs to staffing. With a lack of skilled welders and machinists, manufacturers are hungry for other ways to get the work done.
But automation on its often doesn't deliver the expected results. "You don't just hit the green button and suddenly you're more efficient," says Hill. "We've had a lot of manufacturers coming to us because they added robots and automation, but they don't see the gains. Something's missing."
Often, the missing piece is modular. "I had a customer that invested in a large automation system hoping to see a big increase in throughput," says Hill. "But they didn't have the consistency and repeatability to drive those numbers up. They were using chalk lines and tape measures to build the parts that were fed into the automation, and the variability in those parts just slowed everything down," he added. Adding a Bluco modular solution to the mix stabilized everything and made the process repeatable.
---
DID YOU KNOW:
Bluco modular fixtures aid welding automation in every phase.
PRE-TACKING: Tack up at a modular station for a more rigid, easier to manage part that loads faster
WELDING: Fixture and changeover 2X faster to get parts in front of your robot with less downtime
FABRICATION: We collaborate with a variety of integrators & robotic specialists to design turnkey solutions
---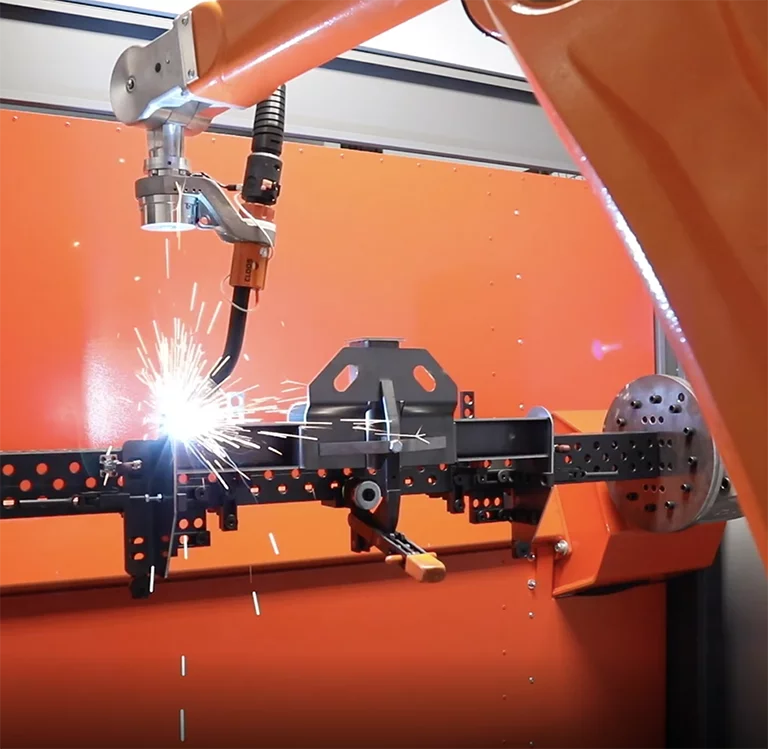 4. Supply chain still an issue
As much as we all wish it wasn't, supply chain issues that began a few years ago are still with us today. Raw materials and parts still take longer to get and are harder to find. In our welding booth, we saw it first-hand.
"I met several people who had to change their part designs due to the fact they couldn't get the components they needed to build it the old way," said Sales Engineer, Charlie Anthony. In cases like this, Bluco's modular solutions can help in several ways.
First, the versatility of modular solutions allow for design changes that you may not have predicted. If you can't get the tubing you used to use for your part, chances are you can adapt your existing fixture to hold the alternative stock.
Second, our team of application engineers can help you eliminate kinks in the supply chain in several ways. They can reconfigure an existing solution, or help you plan ahead by adding features and components that boost the versatility of a new solution to accommodate foreseeable changes. They can also help you identify operations that could be brought in house, and design the modular solutions that make it possible.
Read a case study about a modular solution to supply chain issues >
---
DID YOU KNOW:
Bluco's in-house team of engineers all have experience in some combination of modular fixture design, machining, welding or manufacturing. They're experts at identifying ways to help you streamline your operations.
We can custom-manufacture components on site to fit your specific needs or applications.
---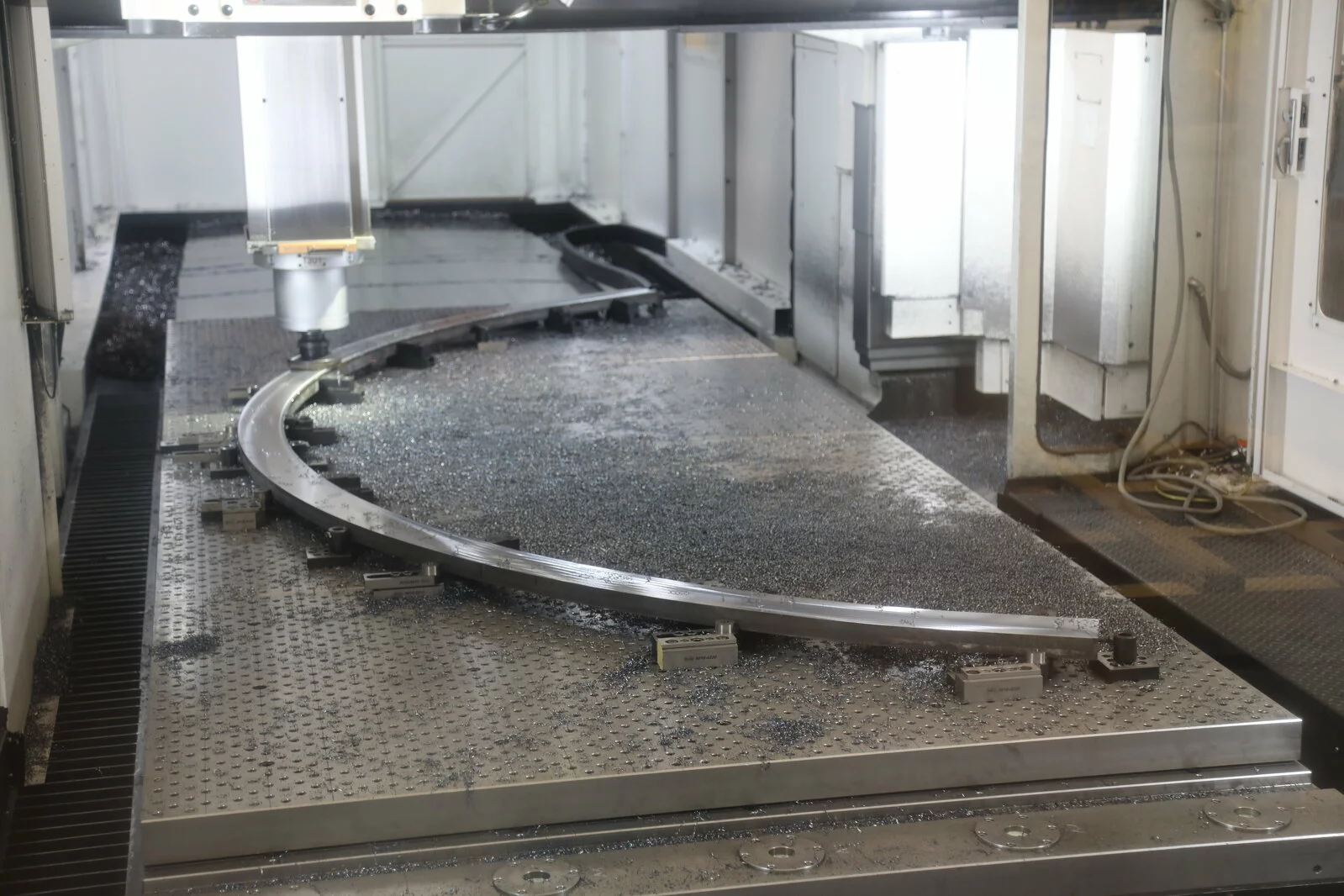 5. Speed of industry keeps increasing
It's no surprise to anyone that the speed of manufacturing increases every year. And keeping up matters. IMTS writer David Burns put it like this:
"On the road, there is only one driver that does not need to look behind or alongside themselves when they drive. That one driver is the driver of the fastest car. Every other driver needs to be looking behind them with divided attention, worried about things in the rearview mirror. The fastest driver can focus all their energy on one thing: the road ahead."
This year's booth visitors were definitely feeling the need for speed. Faster fixturing, faster quoting, and faster production were top of mind. And Bluco modular's time-saving features fit the bill in more ways than one. Here's just a few of the modular benefits visitors found most interesting when it came to speed:
Fixtures can be built and changed over in half the time
Machining components are ground & finished to be intentional system heights to eliminate time spent measuring
Precision machining baseplate grid means parts do not need to be located
Proposals delivered quickly so you can quote work quickly
Modular fixturing can boost automation to higher production levels
Our engineers can provide additional fixture designs to relieve your overburdened staff
Access to customer support means if you hit a bump in the road, you're not waiting for help
---
DID YOU KNOW:
Bluco has a large warehouse of in-stock inventory that allows us to ship out quickly.
Our application engineers will arrive at the same time as your solution to make sure implementation is immediate.
---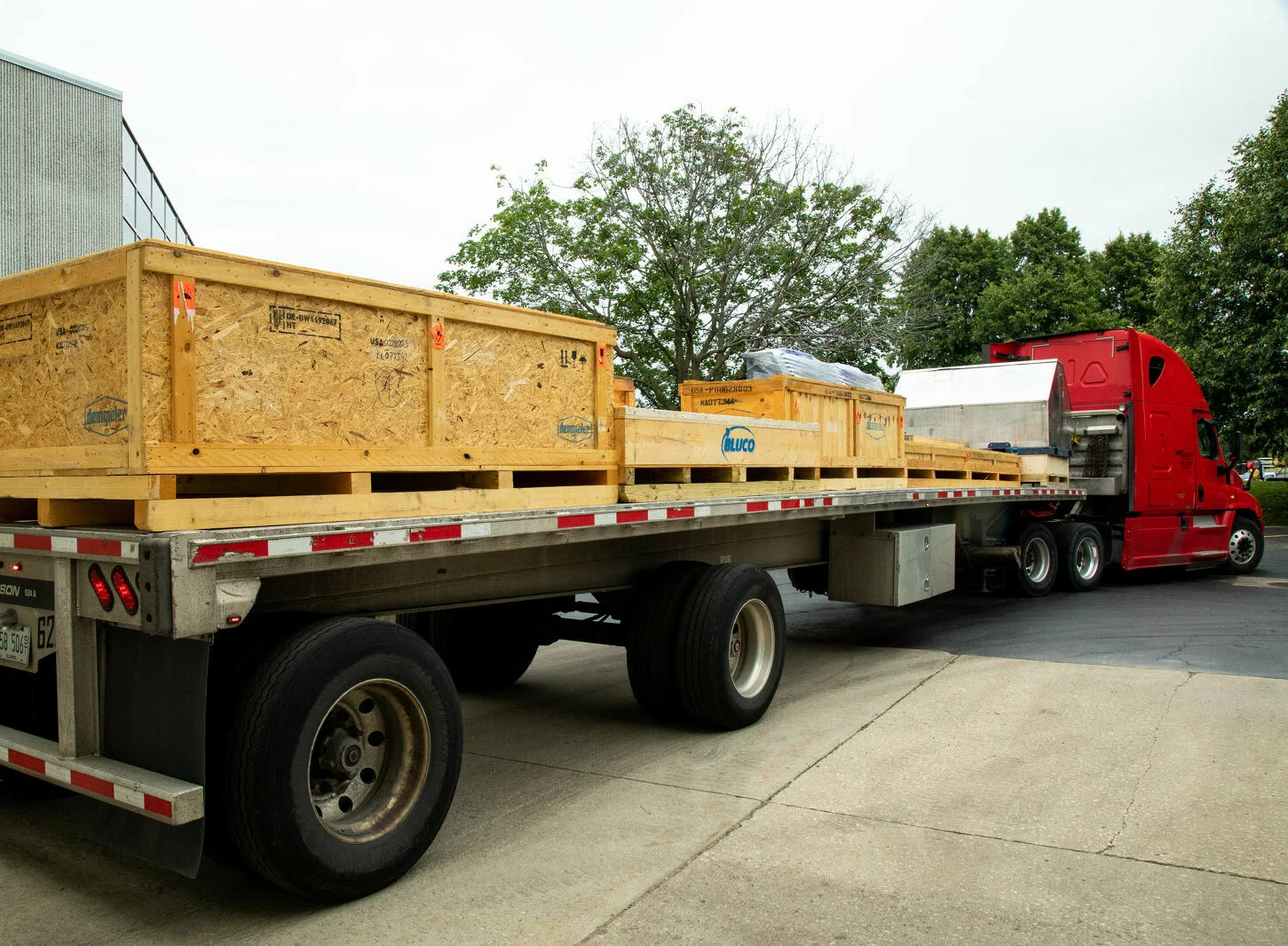 6. A need for larger fixturing
This year, we brought our largest machining system – the 8024 Series. In fact, it's not just OUR largest, it's the industry's first and only complete modular workholding system for extra-large parts. The giant, bright yellow knees in our booth had people talking.
The 8024 setup we had in the booth definitely pulled people in," says Gordon. "About half of those stopping to talk to us wanted to know more about that system. A lot of people were drawn to talk to us first by how the big fixture was, but then stayed to talk about the smaller systems as well."
Having returned from the show a few weeks ago, we find that the interest in our largest system continues to grow. We've got several projects in the works, and we hope to be able to share case studies soon, so stay tuned.
---
DID YOU KNOW:
The 8024-3820 angle is 6 feet tall, weighs over 1900 lbs, and can hold massive parts with unparalleled precision.
The 8024 Series has an incredibly tight +/- .0006″ tolerance
---