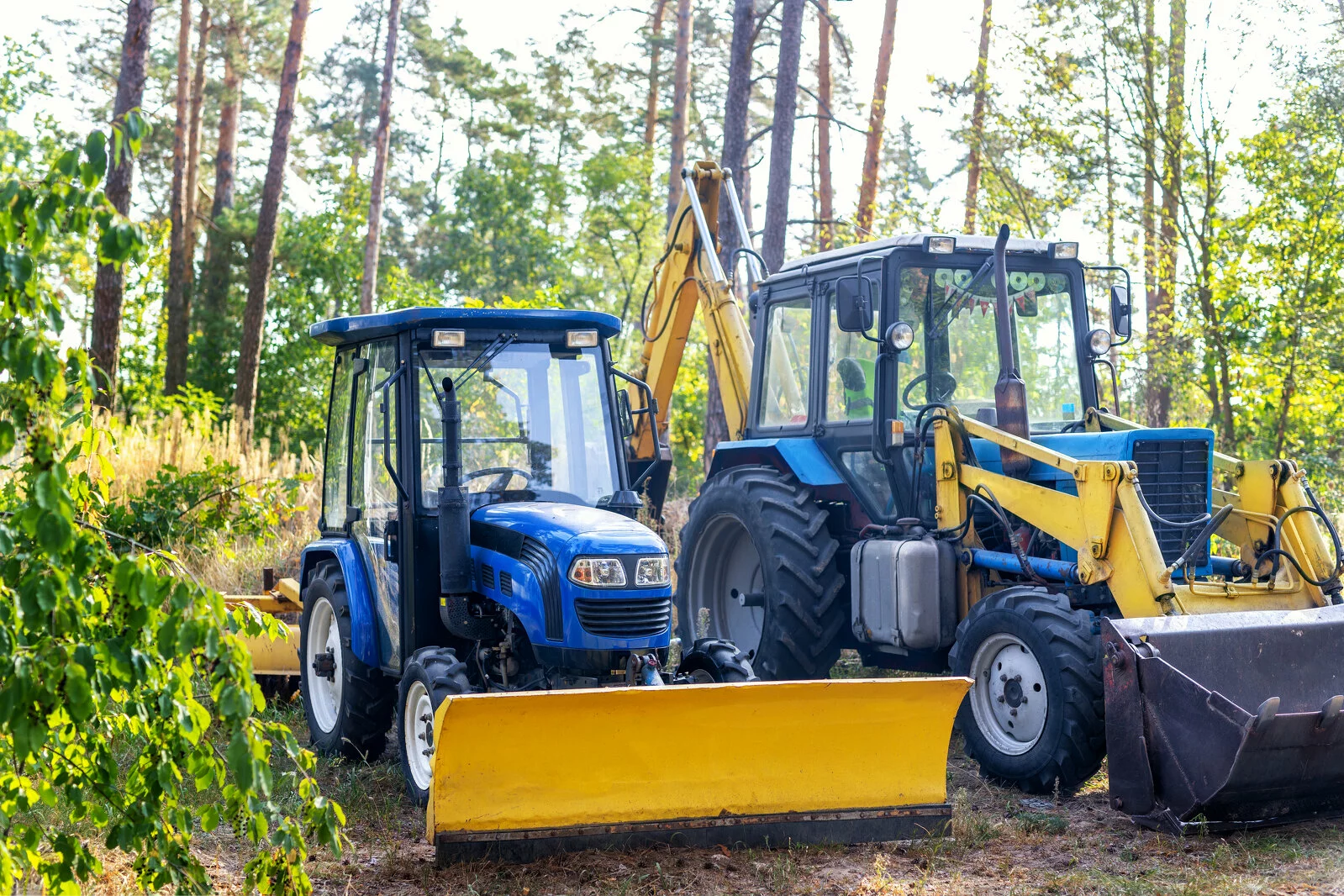 Challenge
When a part is the key to the assembly of a larger piece of equipment, there's no room for error — that part needs to be fixtured for a precision weld. In this case, the fixture also needed to be able to handle two families of frames of varying sizes, and it had to keep the pivot/cylinder bushings aligned and spaced accurately to avoid rework during the assembly process.
Solution
3D welding table

Custom fixture design template
A welding table with a modular kit that includes v-blocks for holding custom pins and sleeves. Double density bore pattern means components can be moved to any position to accommodate any frame size. A custom setting template (shown on the far bottom left) allows for quick setup and easy, repeatable changeover of every frame fixture.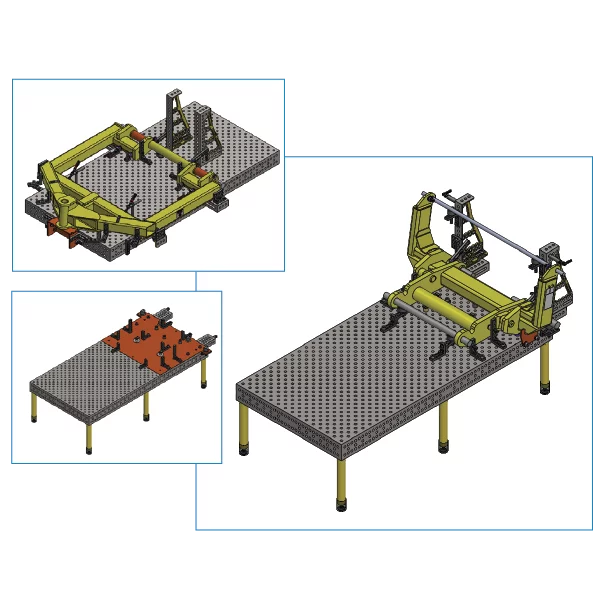 Results
The modular solution saves time on the front end, since the template makes setup a no-brainer. Easy to use modular components save additional time during changeover between frame fixtures. In addition, assembly issues resulting from frame inaccuracies are greatly reduced. Accurate results are now easily repeatable, rework is all but eliminated and productivity — as well as quality — are greatly improved.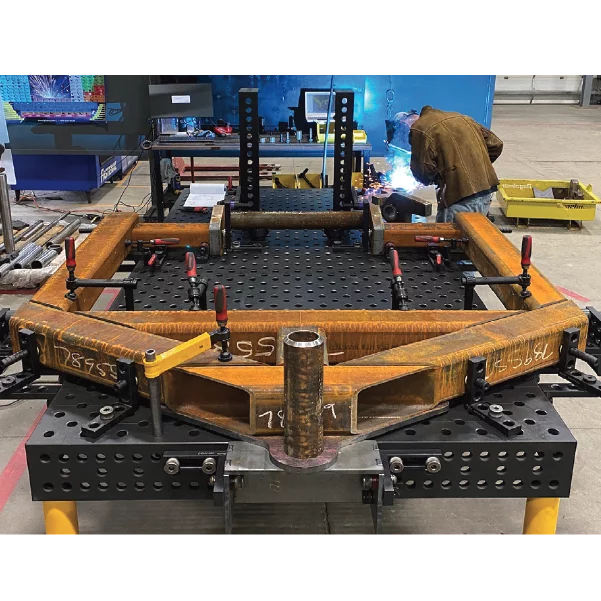 Getting Started with bluco

1. Share your challenge
Upload a description of your workholding application and a CAD model of your part to our secure online portal. Submitting your info doesn't mean you've made up your mind, it just starts a conversation.

2. Talk With Us
Within 1-2 days, an application engineer will call to set up a design consultation. We never contract out, so you'll deal directly with Bluco and communications will be kept strictly confidential.

3. Review Your Proposal
Once we understand your challenges and goals, we'll develop custom modular solutions. Then, we'll review designs as well as purchase and rental options virtually. Check out the rest of our process here.