Back to Case Studies
Infinite Part Sizes, Single Solution
Modular fixturing enables efficient stage deck assembly


Challenge
Varying Part Sizes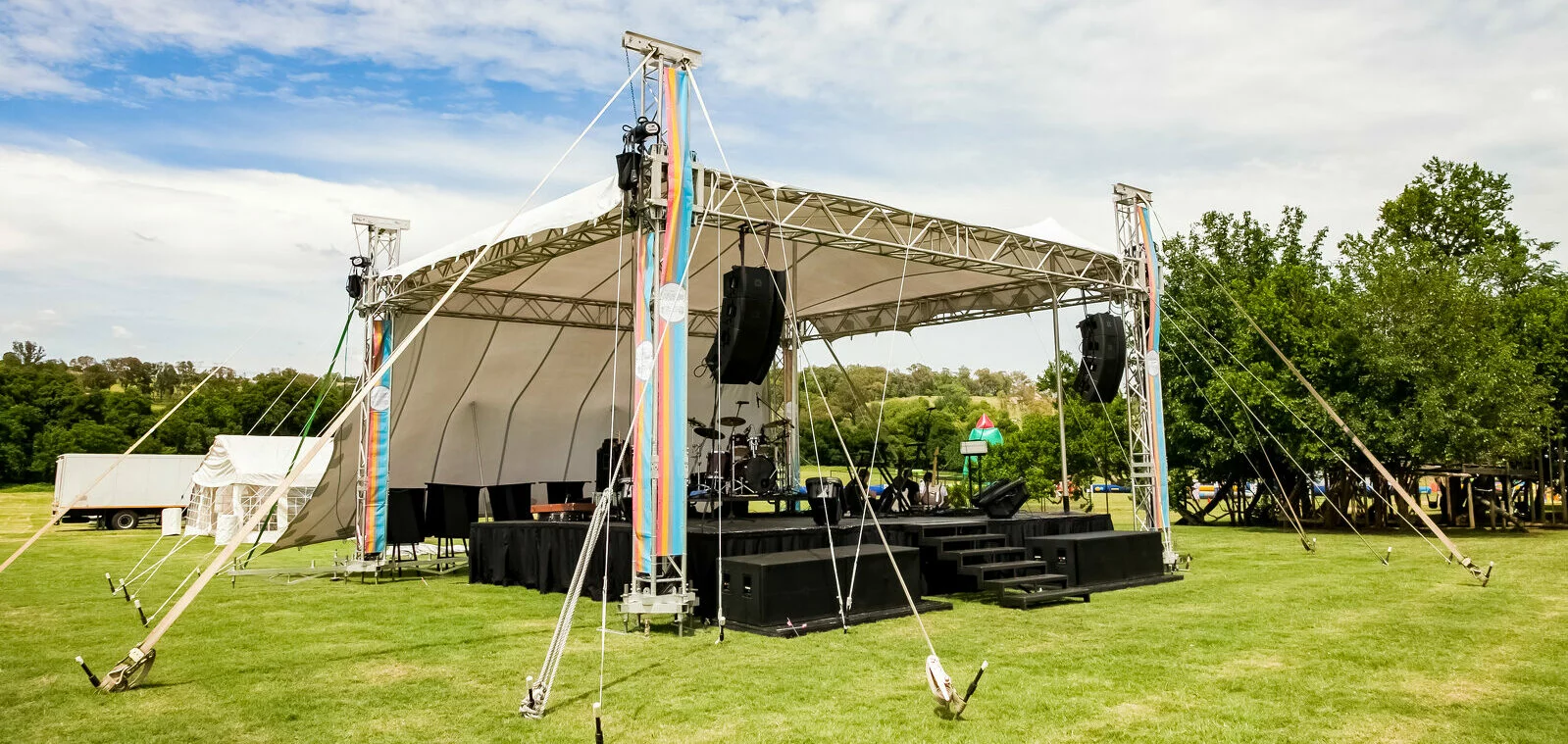 Challenges
Some parts, like this stage decking, can be almost any size. Welding each one on a dedicated fixture wouldn't make sense. And since welders need access to each corner inside and out, a table isn't the answer either. Maintaining a tight tolerance form corner to corner is a must, and holes in the panels have to align for assembly. Throughput is key, so a robotic cell is the goal, but tack welding on a table first would have to go.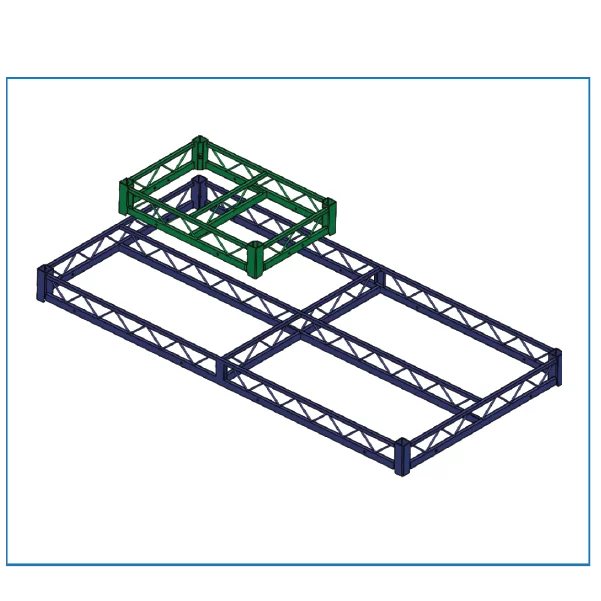 Solution
U-form system

Manual rollover

Custom modular components
Instead of building on a table, the decking frame assembly was moved onto u-forms and proven out on a manual rollover fitted with hybrid custom corner locators, pneumatic clamps and shot pin cylinders to locate side holes.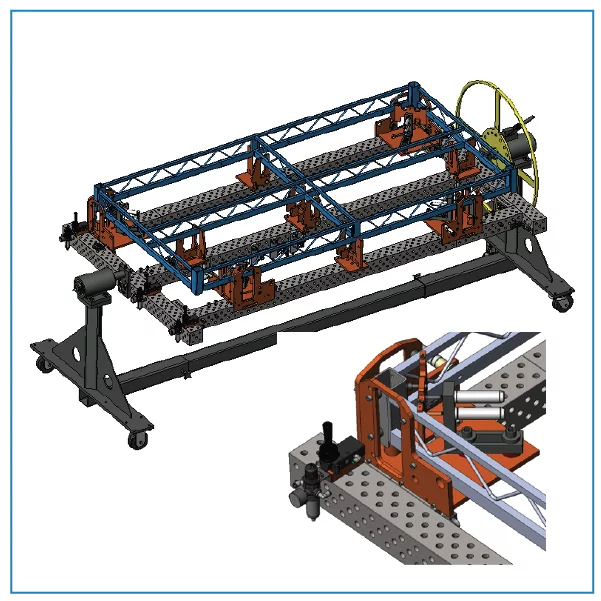 Results
The part can be rotated for easy access from all angles, and u-forms keep the weld space open. Hybrid Corner locaters slide end to end and u-forms slide side to side to adjust to an infinite number of part sizes. One set of custom Hybrid plates can handle it all, eliminating the need for multiple sets. The fixture can be moved from manual weld right into the robotic cell to reduce downtime.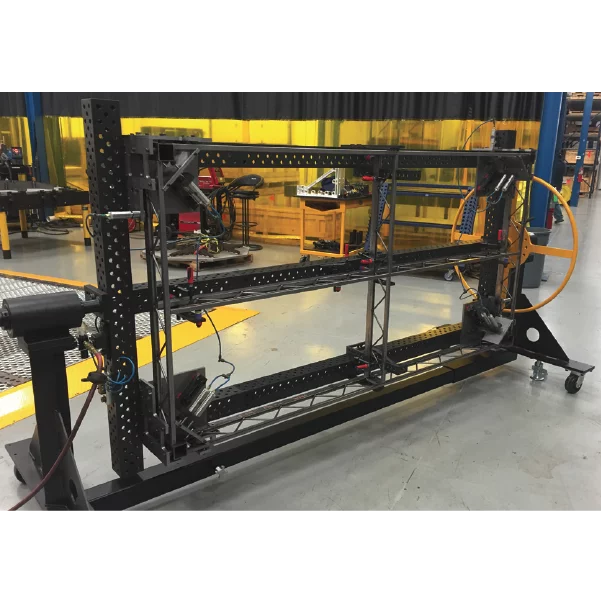 Getting Started with bluco

1. Share your challenge
Upload a description of your workholding application and a CAD model of your part to our secure online portal. Submitting your info doesn't mean you've made up your mind, it just starts a conversation.

2. Talk With Us
Within 1-2 days, an application engineer will call to set up a design consultation. We never contract out, so you'll deal directly with Bluco and communications will be kept strictly confidential.

3. Review Your Proposal
Once we understand your challenges and goals, we'll develop custom modular solutions. Then, we'll review designs as well as purchase and rental options virtually. Check out the rest of our process here.