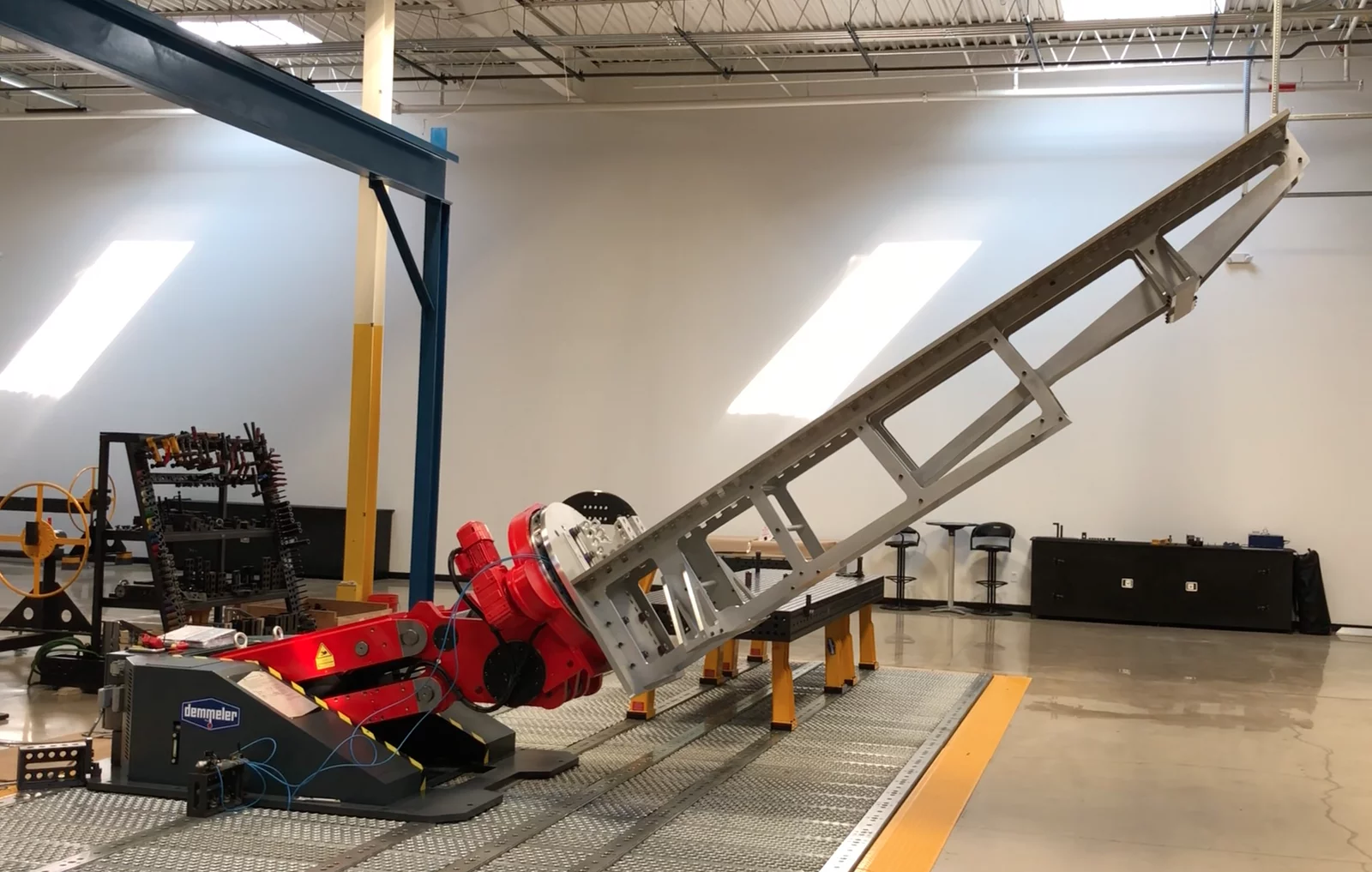 Challenges
How do you lift and rotate a 4M u-form with up to 1200lb payload attached? What if you also have to be able to detach and roll it to another station? Add to the mix that you want multiple u-forms in line to attach/ detach, and you've got to transition smoothly between them as quickly as possible. And one more thing…you can't use a crane to lift the u-form.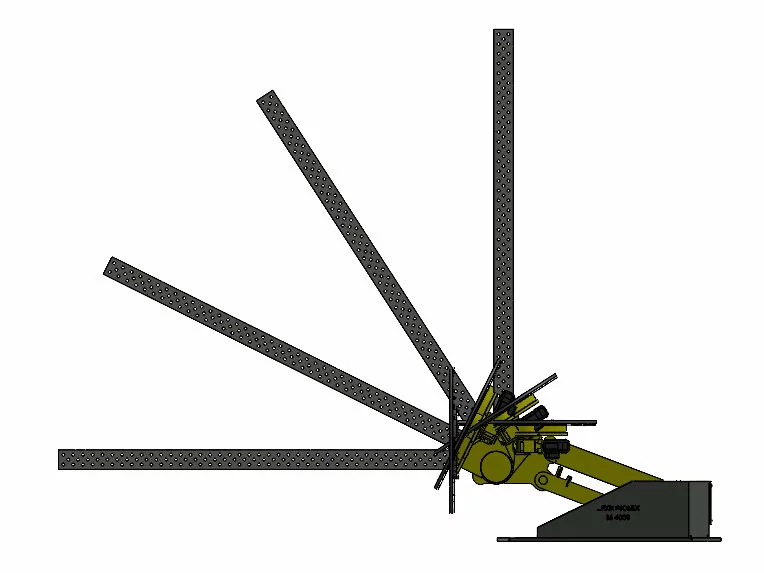 Solution
Powered manipulator with zero point system between chassis and M4000 manipulator slewing ring.
Custom aluminium chassis with modular top to reduce lifting mass.
AGV with Kinematic Alignment points on the chassis for movement to next cell.
The solution, complete with a powered manipulator, modular components, and AGV, allows for precision repeatability while multiple carts can be cycled through the cell to increase throughput.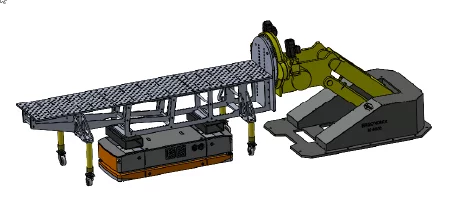 Result
Adding a zero point system between the Modular tooling and Manipulator Made it Better by reducing the time to detach and reattach. The precision alignment feature allows the process to be repeated over and over with the same accurate results. No crane needed. Problem solved.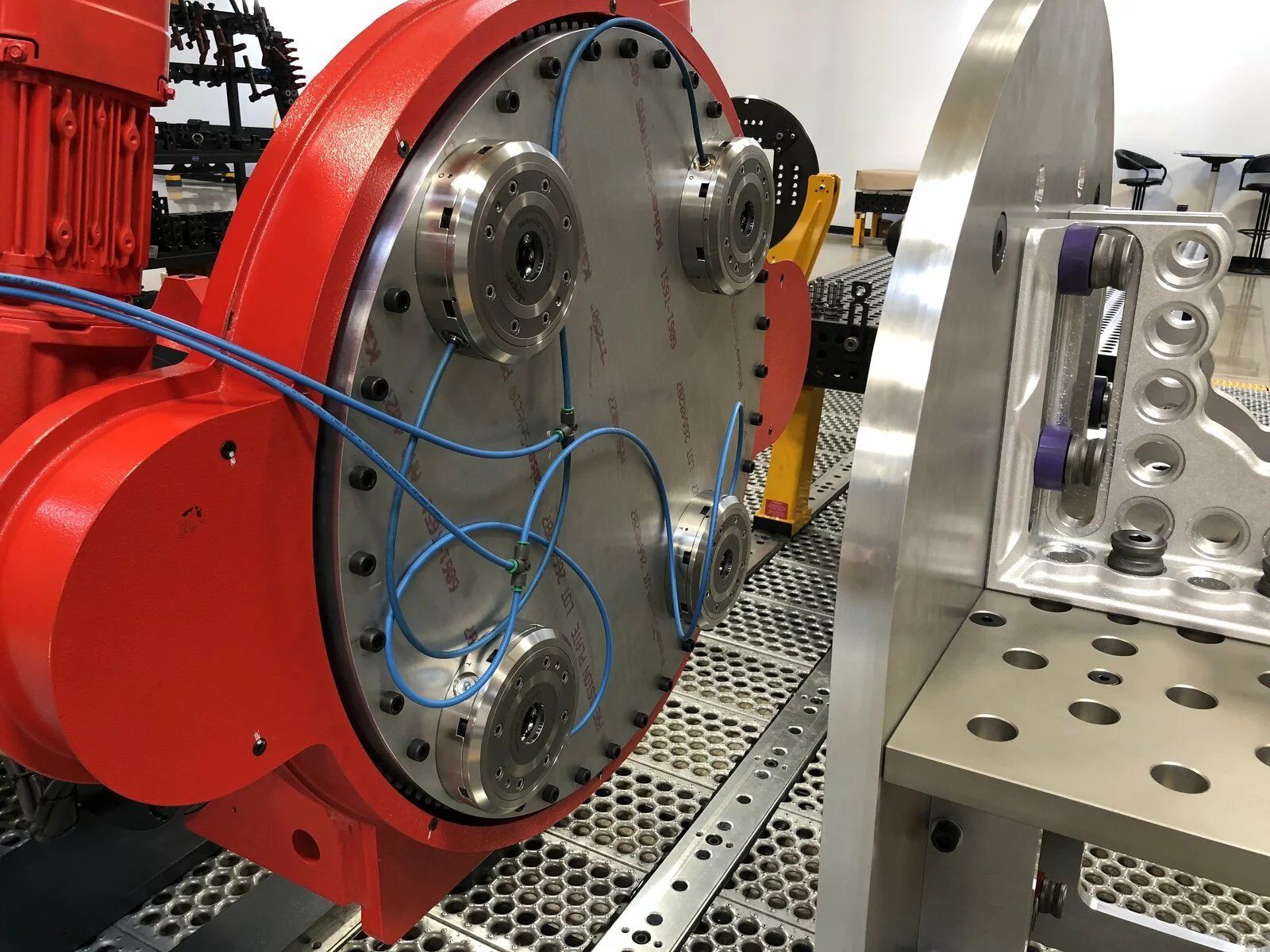 Getting Started with bluco

1. Share your challenge
Upload a description of your workholding application and a CAD model of your part to our secure online portal. Submitting your info doesn't mean you've made up your mind, it just starts a conversation.

2. Talk With Us
Within 1-2 days, an application engineer will call to set up a design consultation. We never contract out, so you'll deal directly with Bluco and communications will be kept strictly confidential.

3. Review Your Proposal
Once we understand your challenges and goals, we'll develop custom modular solutions. Then, we'll review designs as well as purchase and rental options virtually. Check out the rest of our process here.