Back to Case Studies
A Safer Landing
Safer and easier maintenance on the retractable skis of a C130 aircraft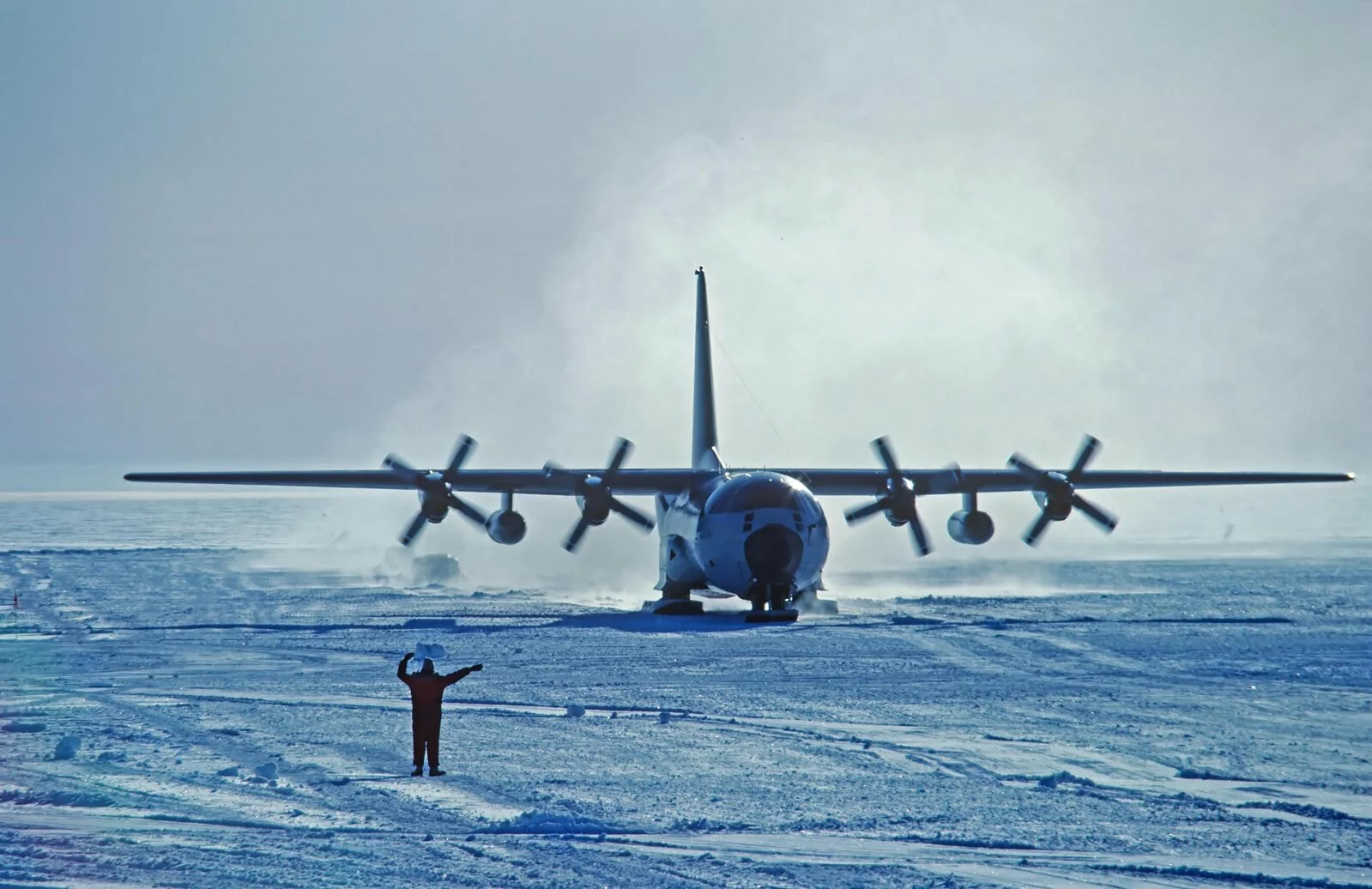 Challenges
The retractable skis on a C130 aircraft are vital for the snow and ice landings required when delivering cargo and personnel to frozen terrain. But performing maintenance on the skis was almost as hard as the landings they enable. Manually positioning the 20' long, 2,000 lb. ski sets at different angles was a daunting — and dangerous — task. Every time they needed to be moved, staff safety was at risk.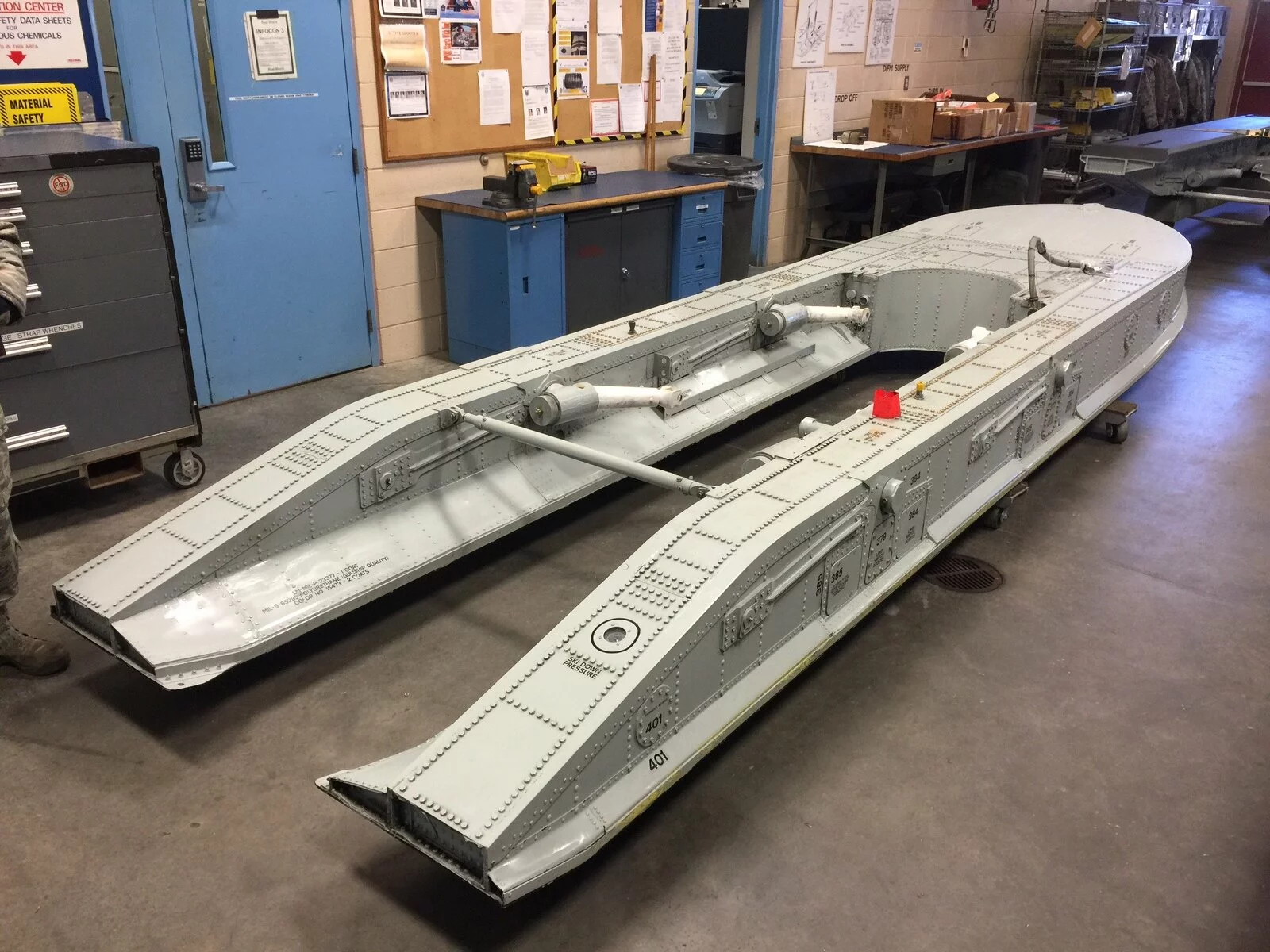 Solution
A custom manual positioner adjusts to fit both the longer, heavier main skis and the shorter nose ski.
• Custom gear reduction system
• Custom quick-release adapters
(shown at right)
• Rotational safety lockouts
The wheel of the positioner allows mechanics to easily rotate the ski to any angle for repair.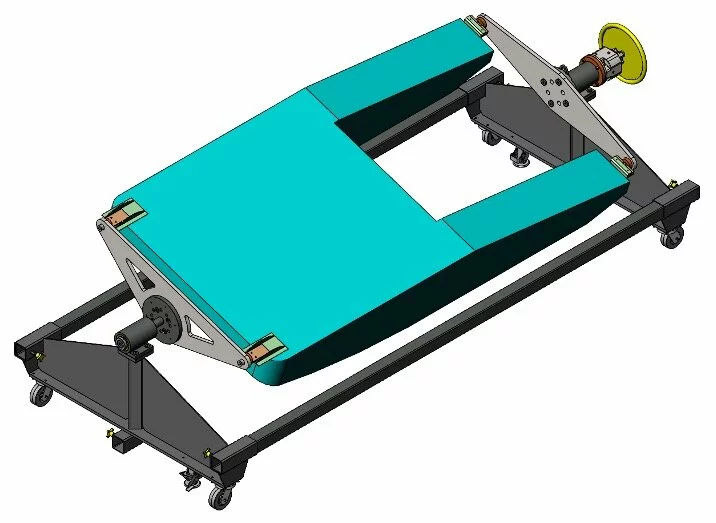 Result
Quick-release adapters make setup fast and easy. Gear reduction lessens the torque needed to turn the fixture's wheel, so parts can be turned with less effort. And the safety concerns that the team had when positioning skis manually were greatly minimized. The safety lockouts on the wheel add another layer of protection by keeping the part from accidentally turning during maintenance. The overall result was a team that could get more work done in a shorter time, and with less worry.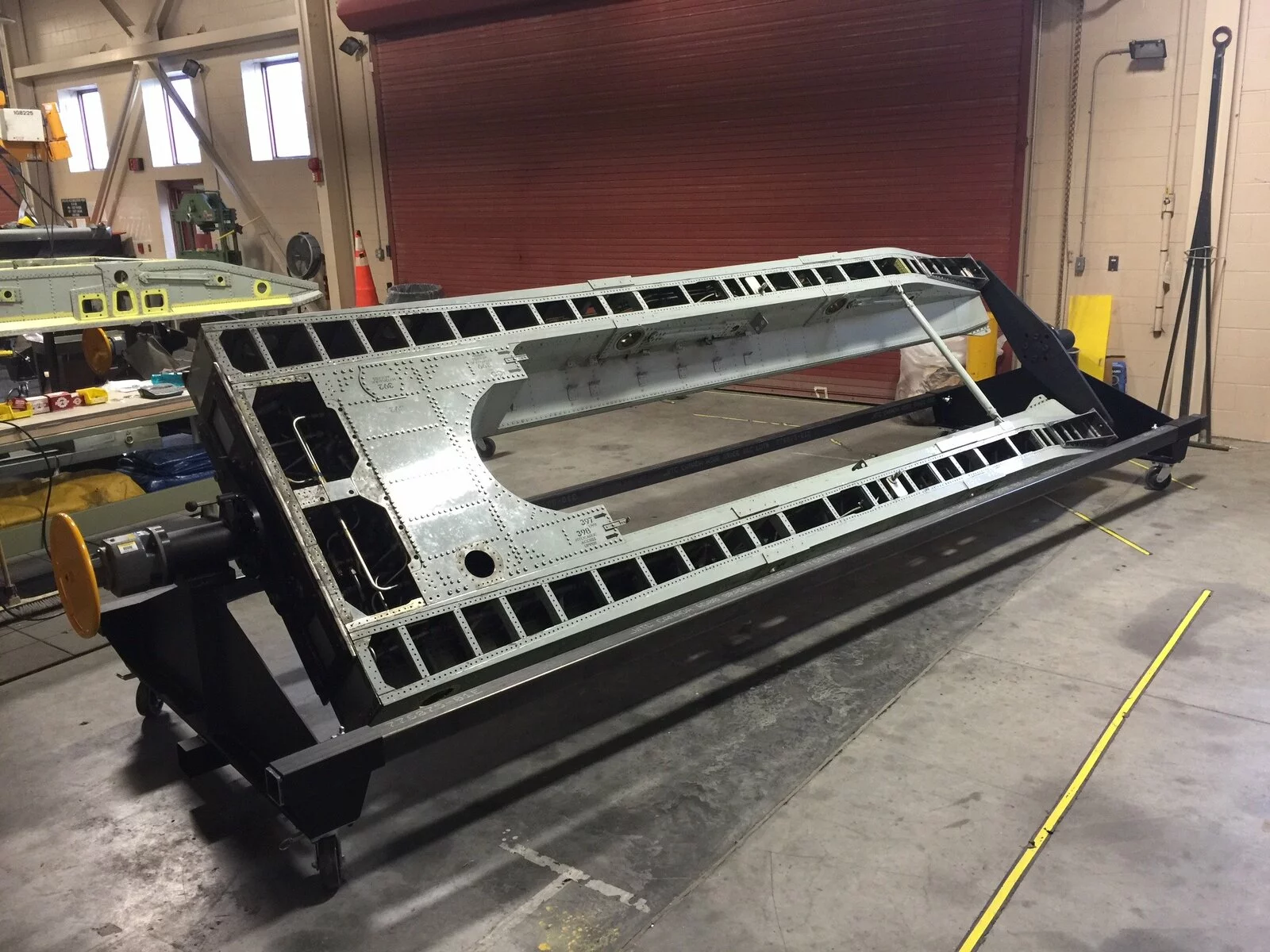 Getting Started with bluco

1. Share your challenge
Upload a description of your workholding application and a CAD model of your part to our secure online portal. Submitting your info doesn't mean you've made up your mind, it just starts a conversation.

2. Talk With Us
Within 1-2 days, an application engineer will call to set up a design consultation. We never contract out, so you'll deal directly with Bluco and communications will be kept strictly confidential.

3. Review Your Proposal
Once we understand your challenges and goals, we'll develop custom modular solutions. Then, we'll review designs as well as purchase and rental options virtually. Check out the rest of our process here.