Back to Case Studies
Perfect Alignment Every Time
Modular solution delivers repeatable accuracy for ring beam builds


Challenge
Varying Part Sizes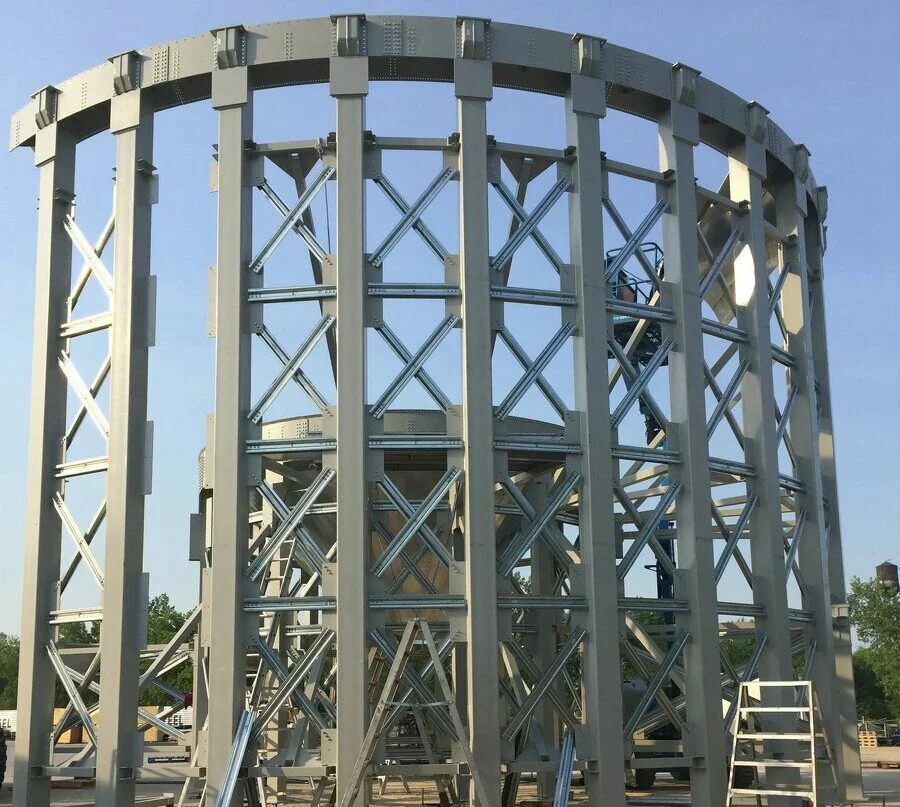 Challenges
The larger the part, the bigger the problem misalignment can become. And when that part is curved, the harder it can be to hold alignment during the build — especially when there are multiple part sizes and curvatures, like these grain bin ring beams. The holes need to align for assembly, and the rings vary in size because there are a variety of bin diameters. So what's the ideal fixturing solution?
Solution
3D Welding Tables
Custom fixture design template
Modular component kit with adjustable spacers
A modular welding table becomes an even more powerful asset when paired with a setting template designed by fixturing specialists. The template marks the placement of every modular component for quick setup and easy, repeatable changeover. Adjustable spacers allow multiple radii to be held correctly without adjusting modular angle placement.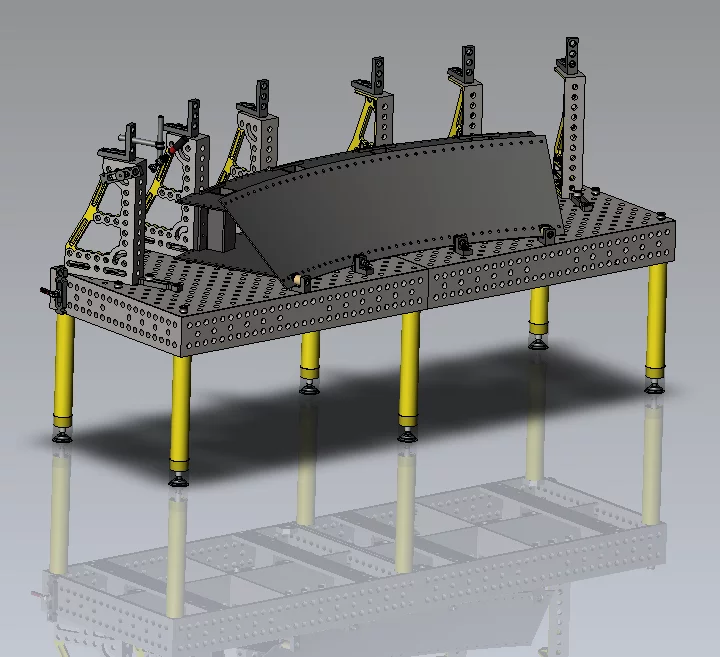 Result
The prototype bin comes together flawlessly. Misalignment issues are eliminated, and grain bin rings can be assembled without time-consuming rework.
On the front end, faster setup means improved efficiency and higher productivity. Accuracy becomes achievable and repeatable. The final product is produced under the allowable time, and assembly is seamless.
Getting Started with bluco

1. Share your challenge
Upload a description of your workholding application and a CAD model of your part to our secure online portal. Submitting your info doesn't mean you've made up your mind, it just starts a conversation.

2. Talk With Us
Within 1-2 days, an application engineer will call to set up a design consultation. We never contract out, so you'll deal directly with Bluco and communications will be kept strictly confidential.

3. Review Your Proposal
Once we understand your challenges and goals, we'll develop custom modular solutions. Then, we'll review designs as well as purchase and rental options virtually. Check out the rest of our process here.