Industry
Transportation (Railroad)

Challenge
High Mix Low Volume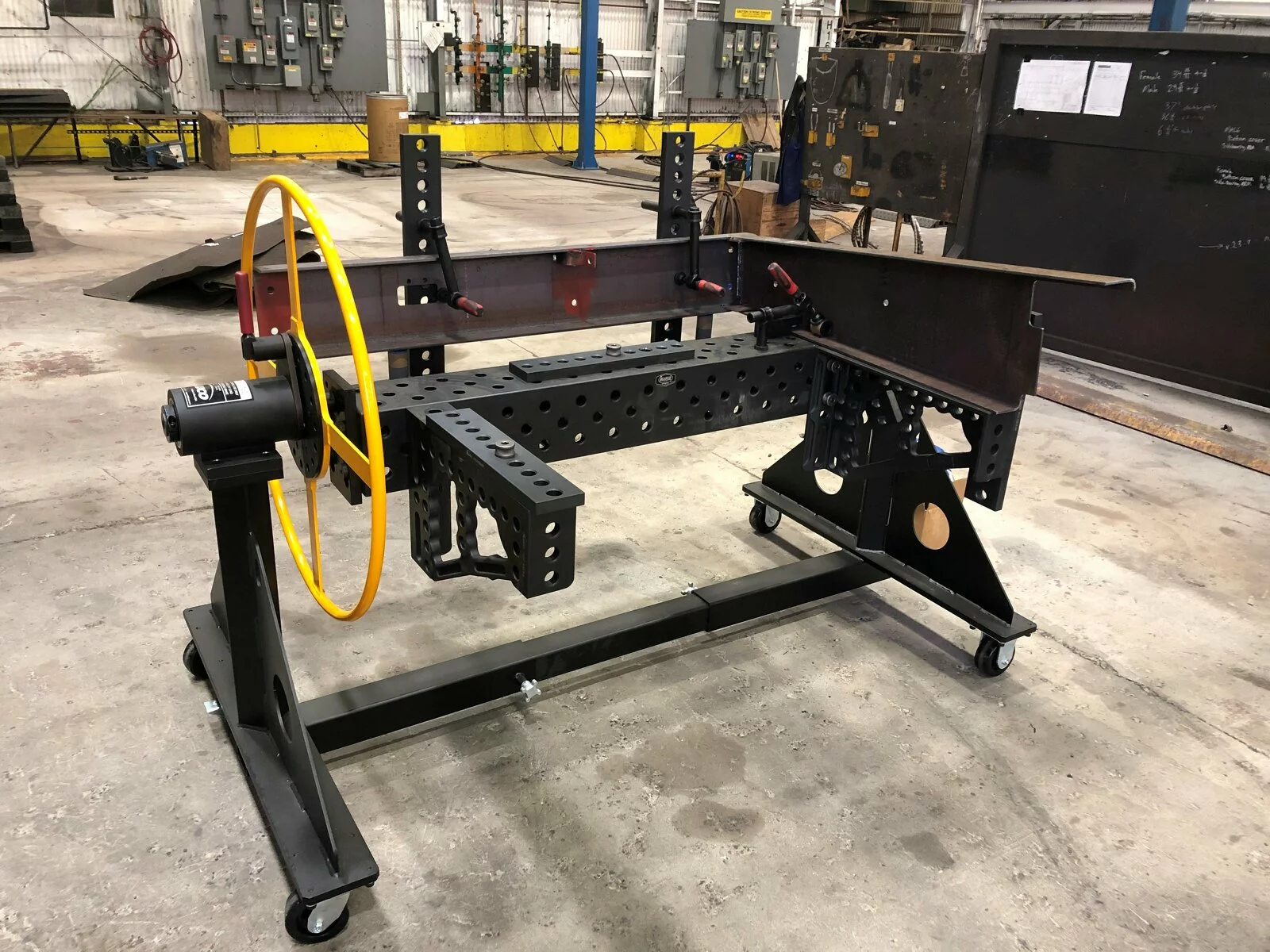 Challenge
These heavy, awkwardly shaped parts had to be welded in position. But they were hard to flip and rotate, and they took time to fixture — often more time than it took to tack or weld them. Plus, there were right- and left-hand models/varieties to manage. Given these obstacles, how do you increase throughput, decrease fixturing time and make sure welders are working safely?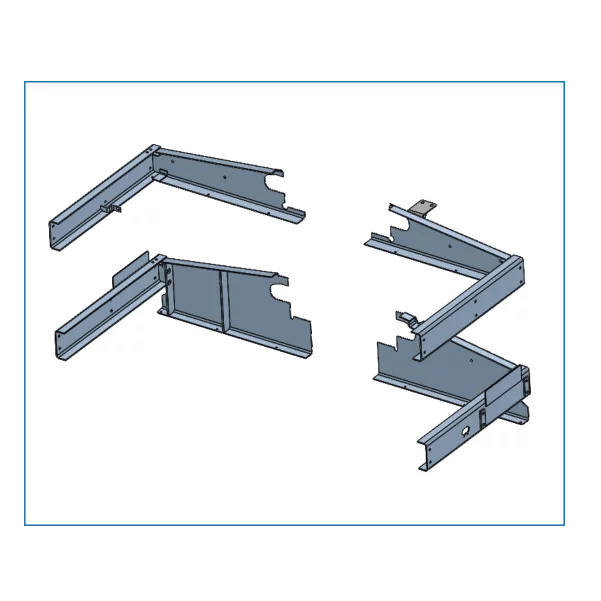 Solution
Manual positioner with air brake, adjustable center of gravity (CG)

Process refinement
By combining the RH and LH pieces into one fixture, the part can be tacked and welded in less time. By fixturing on a manual positioner, subs are easily rotated to accommodate any weld. The mobile unit can be moved so that subs are always welded near final assembly. An air brake keeps the unit steady, and the adjustable CG eliminates the need for counter weights.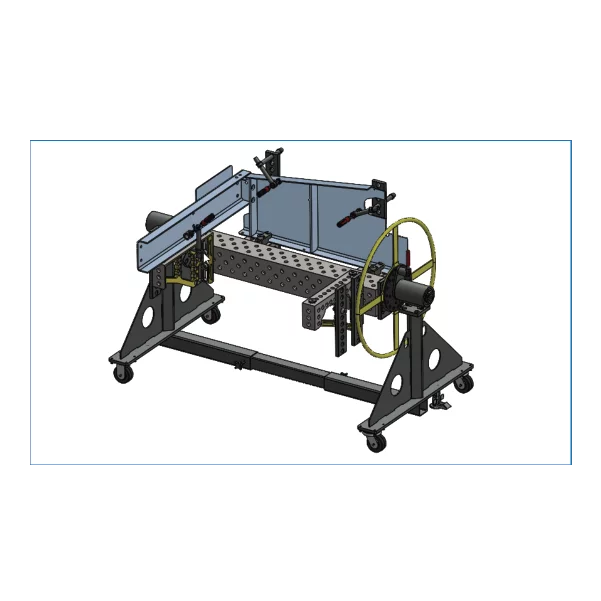 Results
This solution eliminated crane handling and decreased both handling time as well as handling difficulties. In addition, it increased throughput by speeding the changeover between parts. Since the fixture allowed the part to be welded in a clamped state, the end products ended up dead square. The casters on the base of the positioner allowed it to be moved anywhere in the plant, reducing wasted time and space.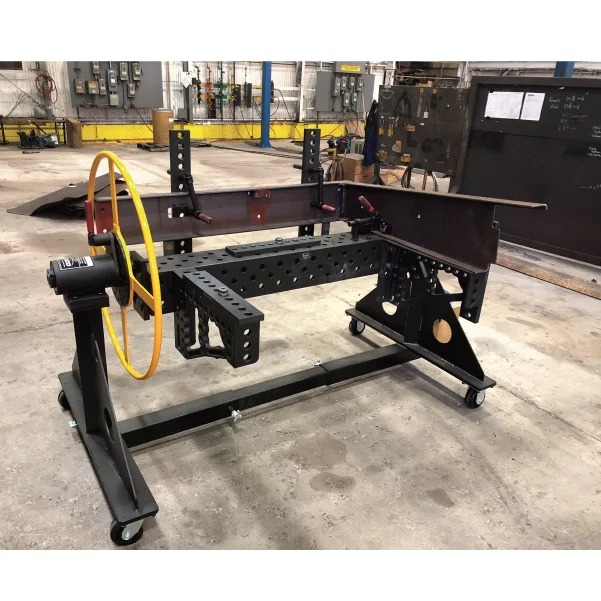 Getting Started with bluco

1. Share your challenge
Upload a description of your workholding application and a CAD model of your part to our secure online portal. Submitting your info doesn't mean you've made up your mind, it just starts a conversation.

2. Talk With Us
Within 1-2 days, an application engineer will call to set up a design consultation. We never contract out, so you'll deal directly with Bluco and communications will be kept strictly confidential.

3. Review Your Proposal
Once we understand your challenges and goals, we'll develop custom modular solutions. Then, we'll review designs as well as purchase and rental options virtually. Check out the rest of our process here.