Back to Case Studies
Roll back challenges, roll up benefits
A solution that makes quick work out of aluminum part building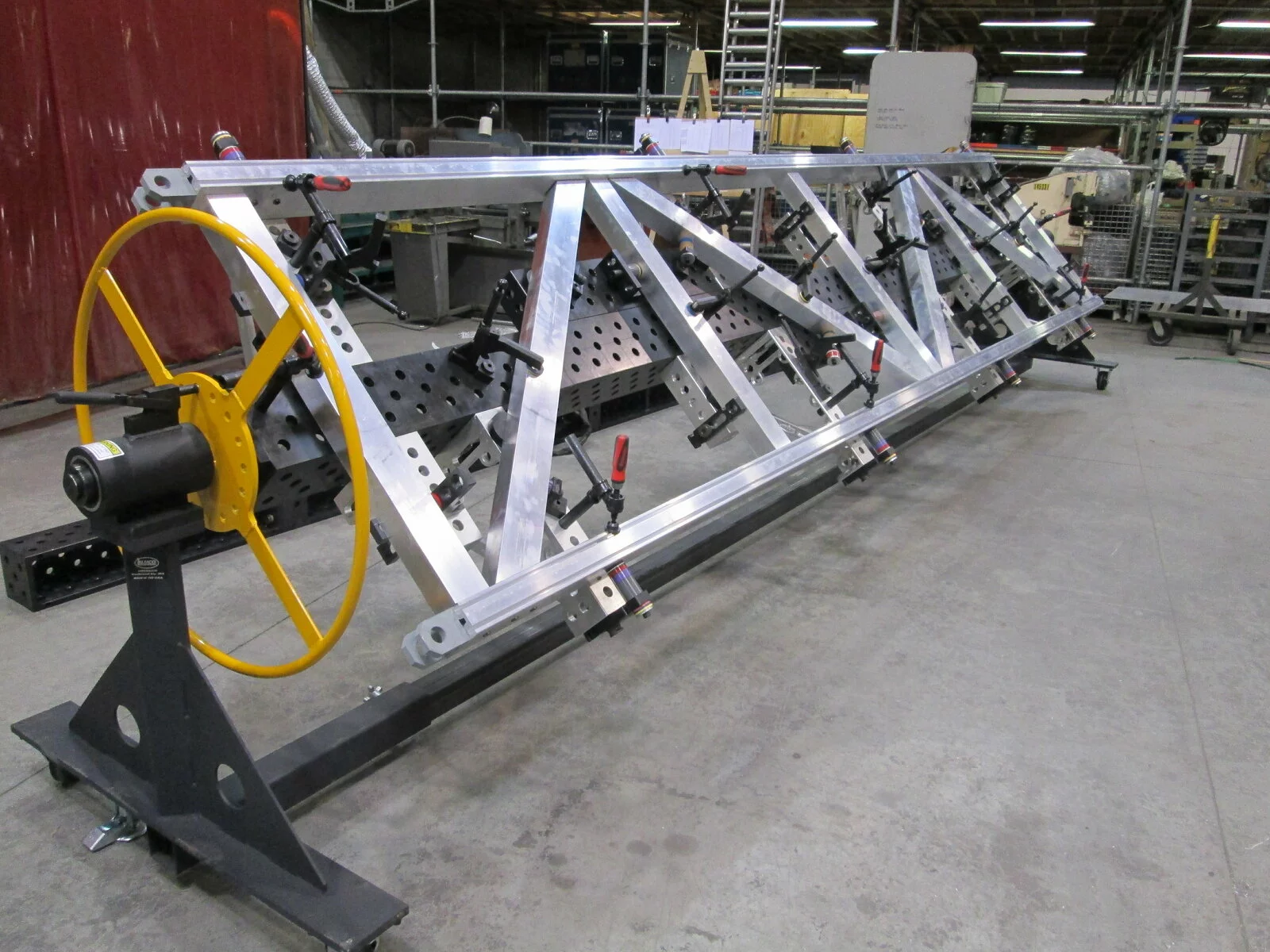 Challenge
Aluminum parts present particular fixturing challenges. Case in point: these 20 foot long trusses. They required a fair amount of weld, which caused pulling and distortion. This complicated final assembly by throwing off the corner attachment point where the truss needed to be pinned. In addition, the interpass welding process meant the part needed to be rotated, plus the whole fixture needed to be moved around a small shop.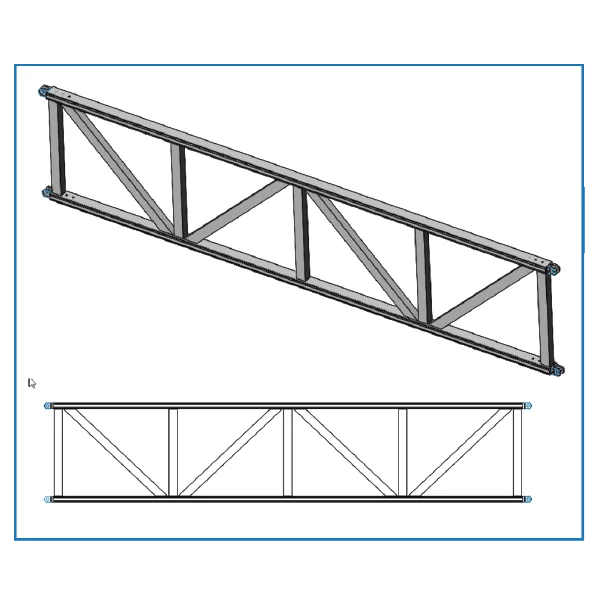 Solution
Manual positioner

U-Form spine fixture with outriggers
Manual positioner offers adjustable stops, allowing part rotation that aids interpass welding. The modular component kit for this project includes patented clamps that hold with up to 400 pounds of force and provide precision positioning for each tube. Outriggers hold oversized parts on a compact u-form spine. Casters on the positioner allow the whole fixture to be moved as needed.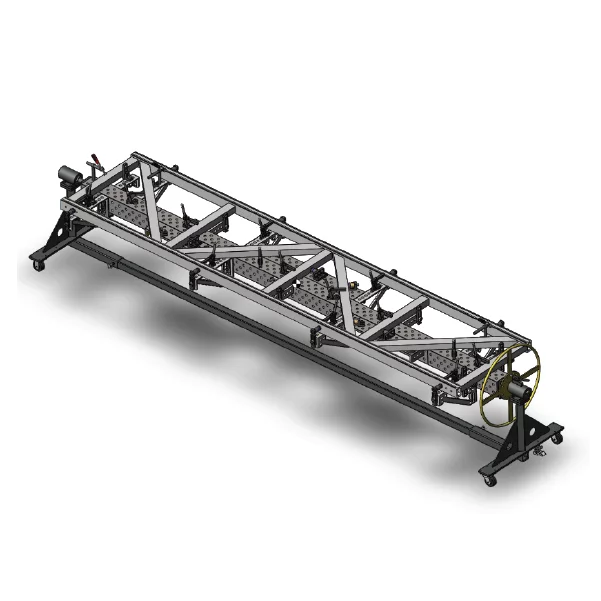 Results
The positioner makes welds accessible while the part is still clamped in the fixture. Manual rotation allows quick movement from weld to weld. Mobile head stock & tail stock allow the unit to be rolled around the shop. The combination of adustability, manual rotation and a repeatable weld sequence resulted in a more accurate end product. As a bonus, the adjustable fixture works WITH physics and makes a weldment that pins as designed without post machining.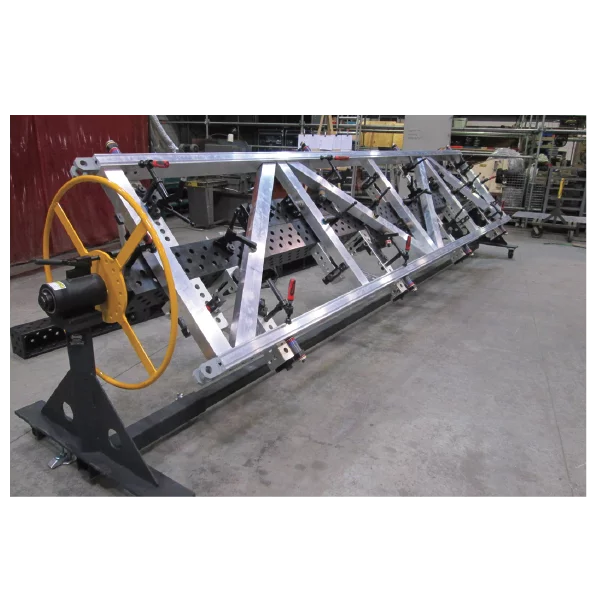 Getting Started with bluco

1. Share your challenge
Upload a description of your workholding application and a CAD model of your part to our secure online portal. Submitting your info doesn't mean you've made up your mind, it just starts a conversation.

2. Talk With Us
Within 1-2 days, an application engineer will call to set up a design consultation. We never contract out, so you'll deal directly with Bluco and communications will be kept strictly confidential.

3. Review Your Proposal
Once we understand your challenges and goals, we'll develop custom modular solutions. Then, we'll review designs as well as purchase and rental options virtually. Check out the rest of our process here.