Back to Case Studies
Half the staff, Twice the Efficiency
Modular positioning solution for grain bin door build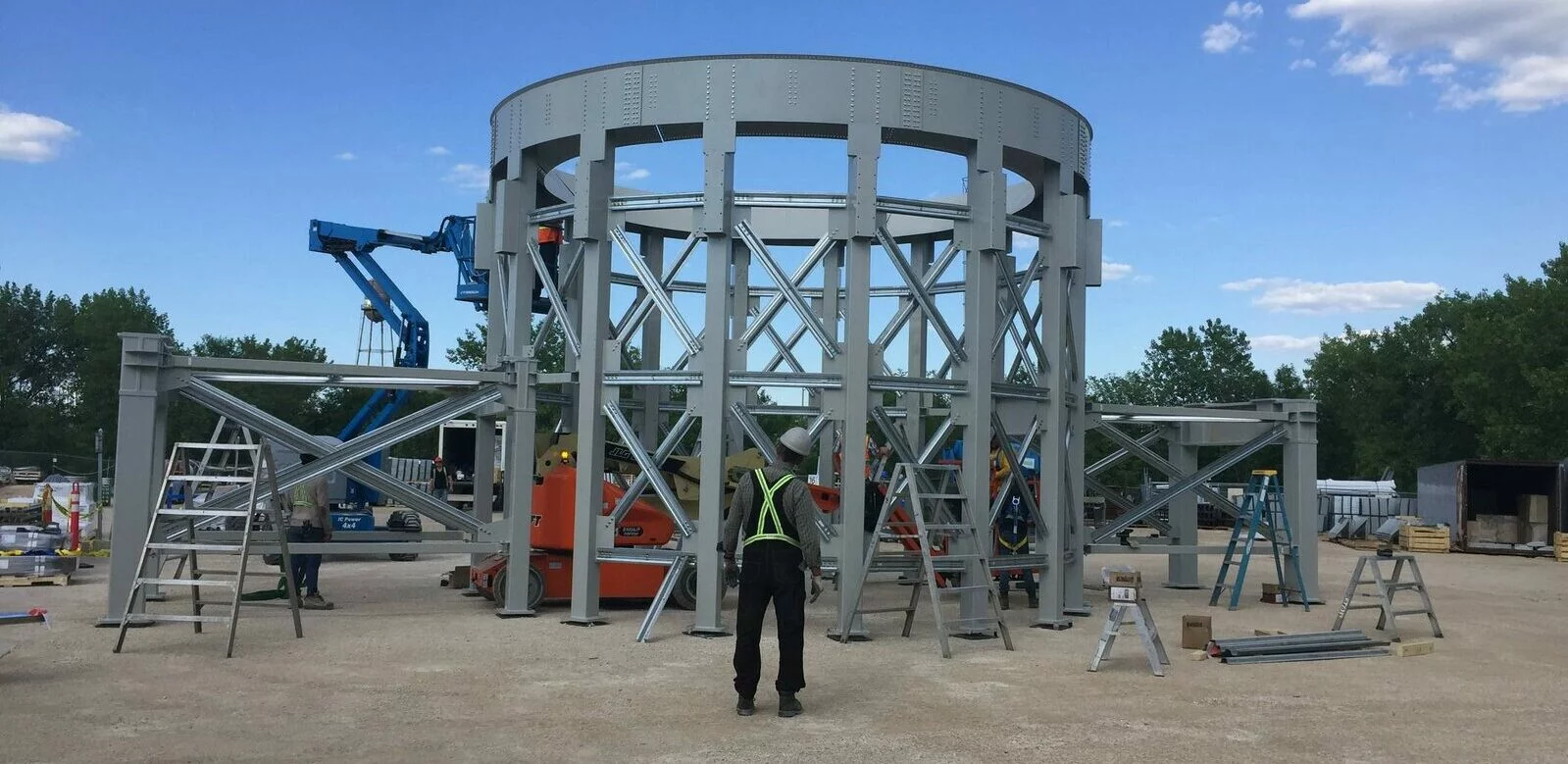 Challenges
The construction of this piece, the door of a grain bin, required two men. One welder had to hold the part in place, while the other tacked it up. Could the process be made simpler and safer? Could it be reduced down to a one man job while increasing safety and comfort? And finally, could all that be achieved without sacrificing dimensional accuracy?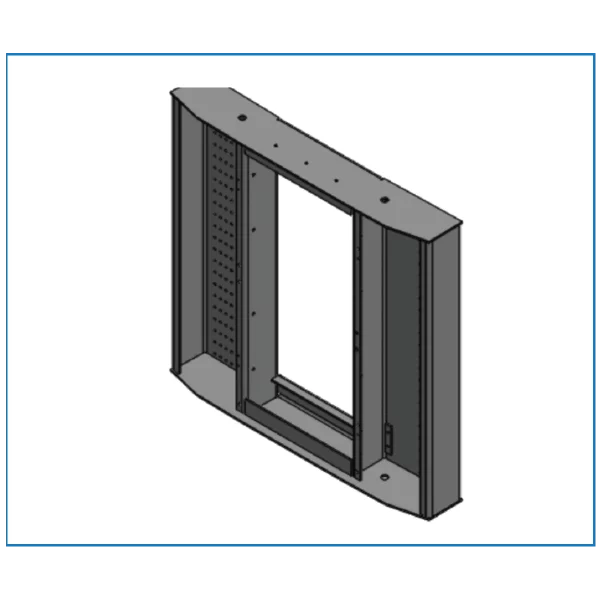 Solution
The answer to all the above questions is yes, using these elements to create a successful solution:
M2000 Powered Manipulator

Teach Control

Pedestal Riser
The manipulator, with a full modular component kit, lifts, tilts and rotates the piece to any angle. An optional teach controller remembers each position, and a pedestal riser brings the weldment up to proper working height.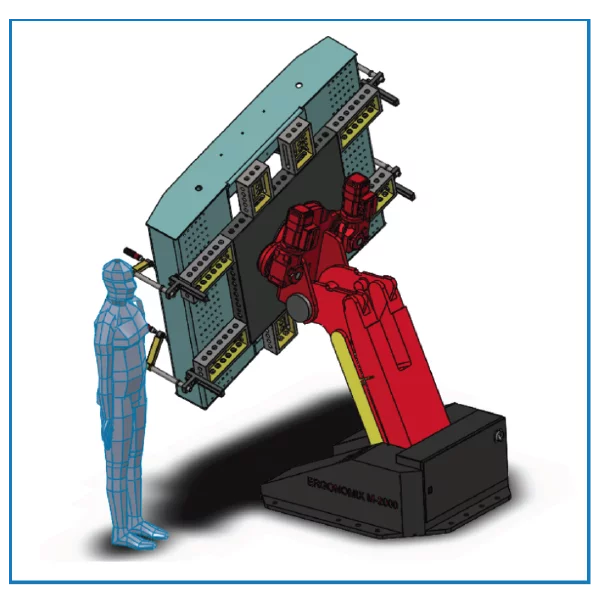 Result
One worker can now do the work of two in less than half the time. Safety is improved since the manipulator is holding and moving the heavy part instead of a second worker. A crane is no longer needed to hold the part in position either. And as a bonus, the manipulator tips finished parts into the perfect position for loading into the shipping rack, saving another handling step.
---
Customer Quote:
"We may get a second machine for the other guy and quadruple production."
---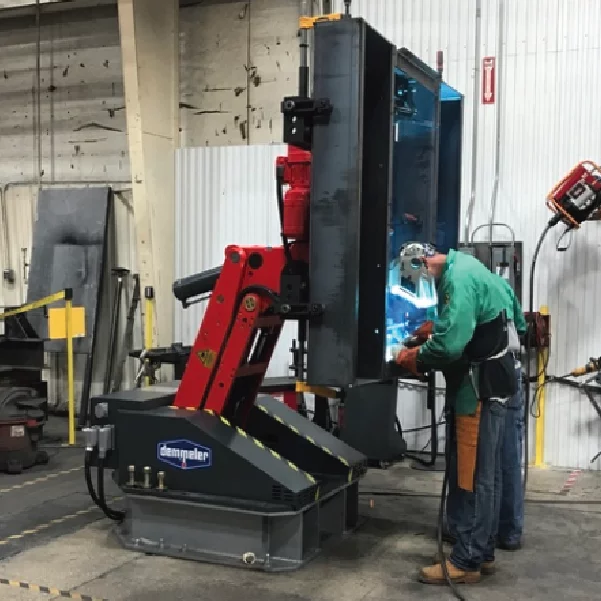 Getting Started with bluco

1. Share your challenge
Upload a description of your workholding application and a CAD model of your part to our secure online portal. Submitting your info doesn't mean you've made up your mind, it just starts a conversation.

2. Talk With Us
Within 1-2 days, an application engineer will call to set up a design consultation. We never contract out, so you'll deal directly with Bluco and communications will be kept strictly confidential.

3. Review Your Proposal
Once we understand your challenges and goals, we'll develop custom modular solutions. Then, we'll review designs as well as purchase and rental options virtually. Check out the rest of our process here.