Challenge
Varying Part Sizes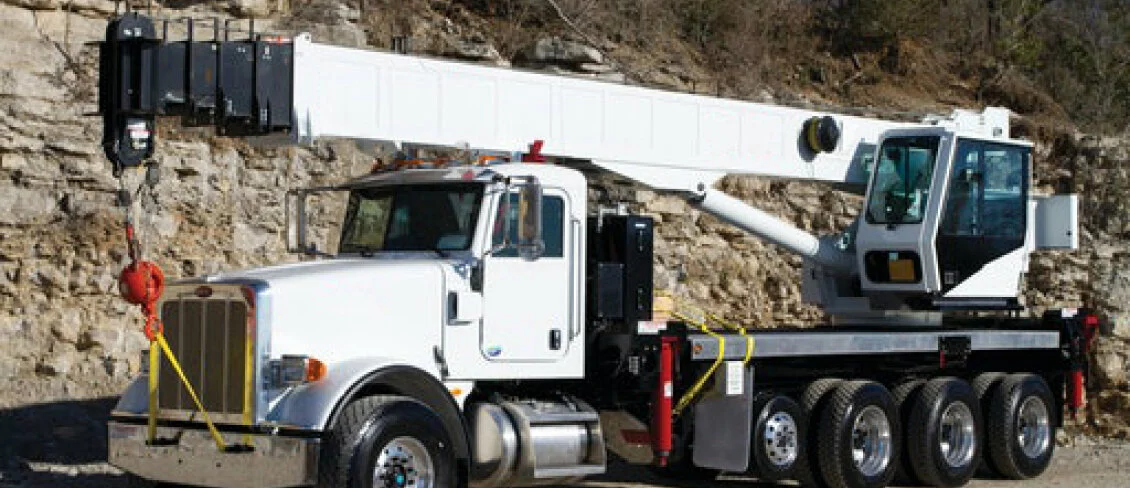 Challenges
These straight tubes, used in the construction of boom trucks, are created from 4 pieces of sheet metal. They needed to be made in 3-4 different sizes per assembly, so they had to be fixtured for fast changeover. Strict GD&T tolerances had to be maintained, so the tubes needed to be perfectly straight across the full length of the part. Plus, the fixture needed to hold other parts, not just long steel tubing.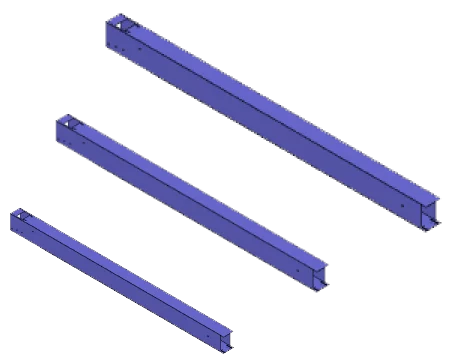 Solution
• Rail system
• U-forms, lattice pattern
• Modular component kit with adjustable spacers
The solution is a modular rail system, featuring u-form sections that can be added and removed to adjust for size. The rails keep a consistent flat plane no matter the u-form arrangement. Angles are attached at 1M (40") touch points along the length of tube. Adjustable spacers allow for quick change between tube sizes without moving the upright angles.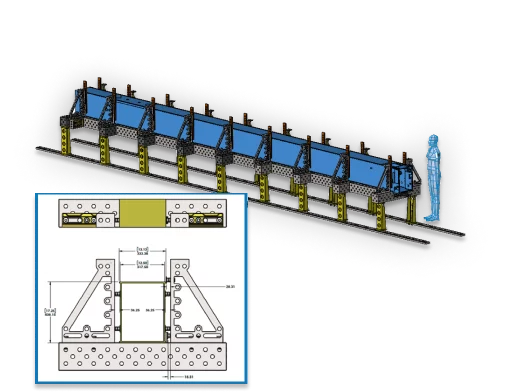 Results
Each tube now comes together much faster. Since fixture width can be adjusted by changing colorcoded spacers on the posts, changeover time is greatly reduced. CAD model templates allow the team to shave time off setup, and to update designs in under 5 minutes. System bores add an additional point to push and pull on pieces that may not be straight to begin with, reducing tolerance issues on the final part.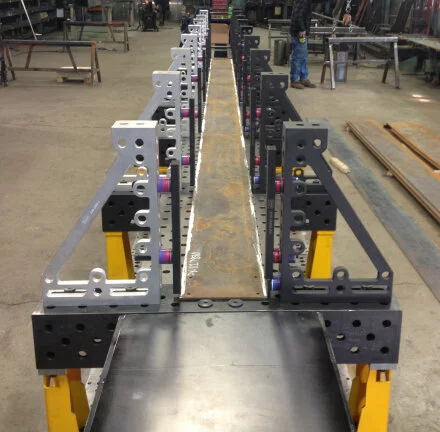 Getting Started with bluco

1. Share your challenge
Upload a description of your workholding application and a CAD model of your part to our secure online portal. Submitting your info doesn't mean you've made up your mind, it just starts a conversation.

2. Talk With Us
Within 1-2 days, an application engineer will call to set up a design consultation. We never contract out, so you'll deal directly with Bluco and communications will be kept strictly confidential.

3. Review Your Proposal
Once we understand your challenges and goals, we'll develop custom modular solutions. Then, we'll review designs as well as purchase and rental options virtually. Check out the rest of our process here.