Back to Blog
Looking Back at FABTECH 2019
Looking Back at FABTECH 2019
We had a great time talking to people at Fabtech 2019!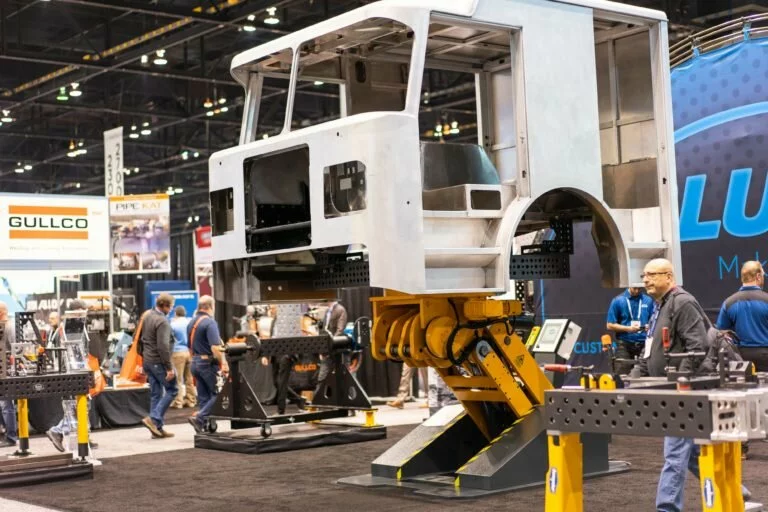 We had a great time talking to people at Fabtech 2019! We really value these face-to-face conversations because they help us understand what people are trying to accomplish with modular fixturing systems.
Our Application Engineers listen closely to what people have to say about any challenges they face. We like thinking up solutions and improvements for those challenges. As we develop new solutions for one customer, it adds to what we can do for others.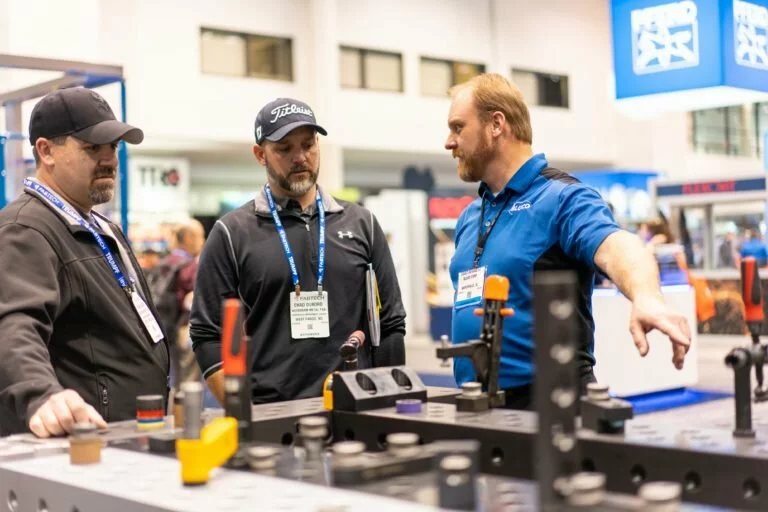 This year we featured a workpiece lent to us by one of our customers, Detroit Truck Manufacturing. They use a number of our welding tables, lifters and positioners in their assembly process.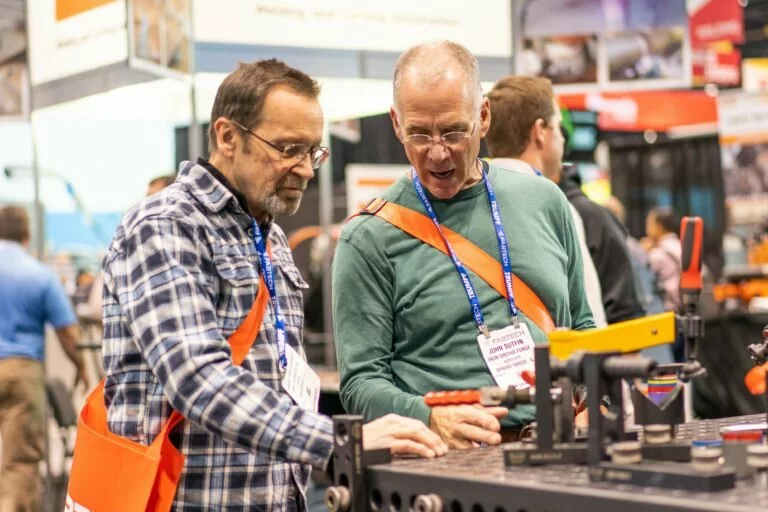 The assembly, a fire engine cab, was up on a powered manipulator to show off some of the great things that our customers make using our modular fixturing systems. We also wanted to highlight how the manipulator let a single person have access to every angle of this large piece.
People at the show loved watching the giant piece rotate, lift, and tilt. But because it's a show full of manufacturers, the second it stopped moving people would swoop in to poke around at the fixturing and get a close look at how the thing is held together.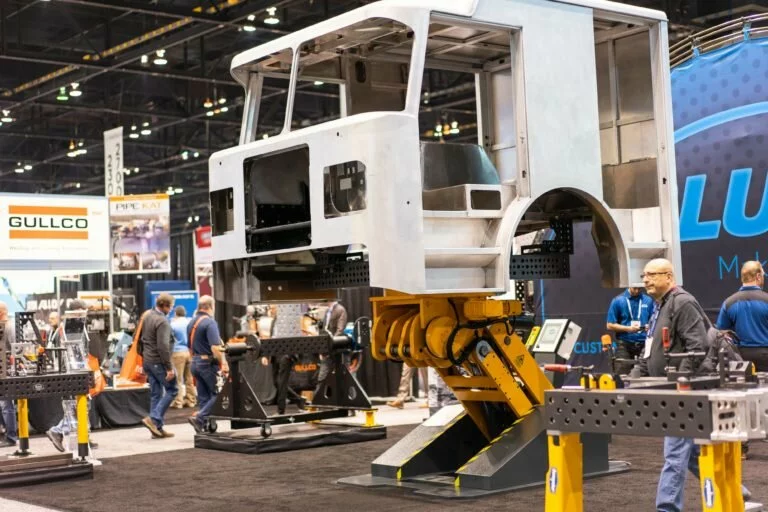 Detroit Truck Manufacturing let us use the cab partly because of the great relationship we've built with them over the course of helping them design and set up their newest factory. Our Application Engineers worked closely with their team to solve logistical challenges and help them get the most out of their modular fixturing systems.
As we're thinking about 2020, one thing stays at the center of our discussions – our greatest value to our customers isn't just the high quality of our modular fixturing systems, it's the relationship we build with them.