Back to Blog
Bluco to Showcase Machining & Welding Solutions at IMTS
Machining in West Hall, Booth #432187 — Welding in North Hall, Booth #236557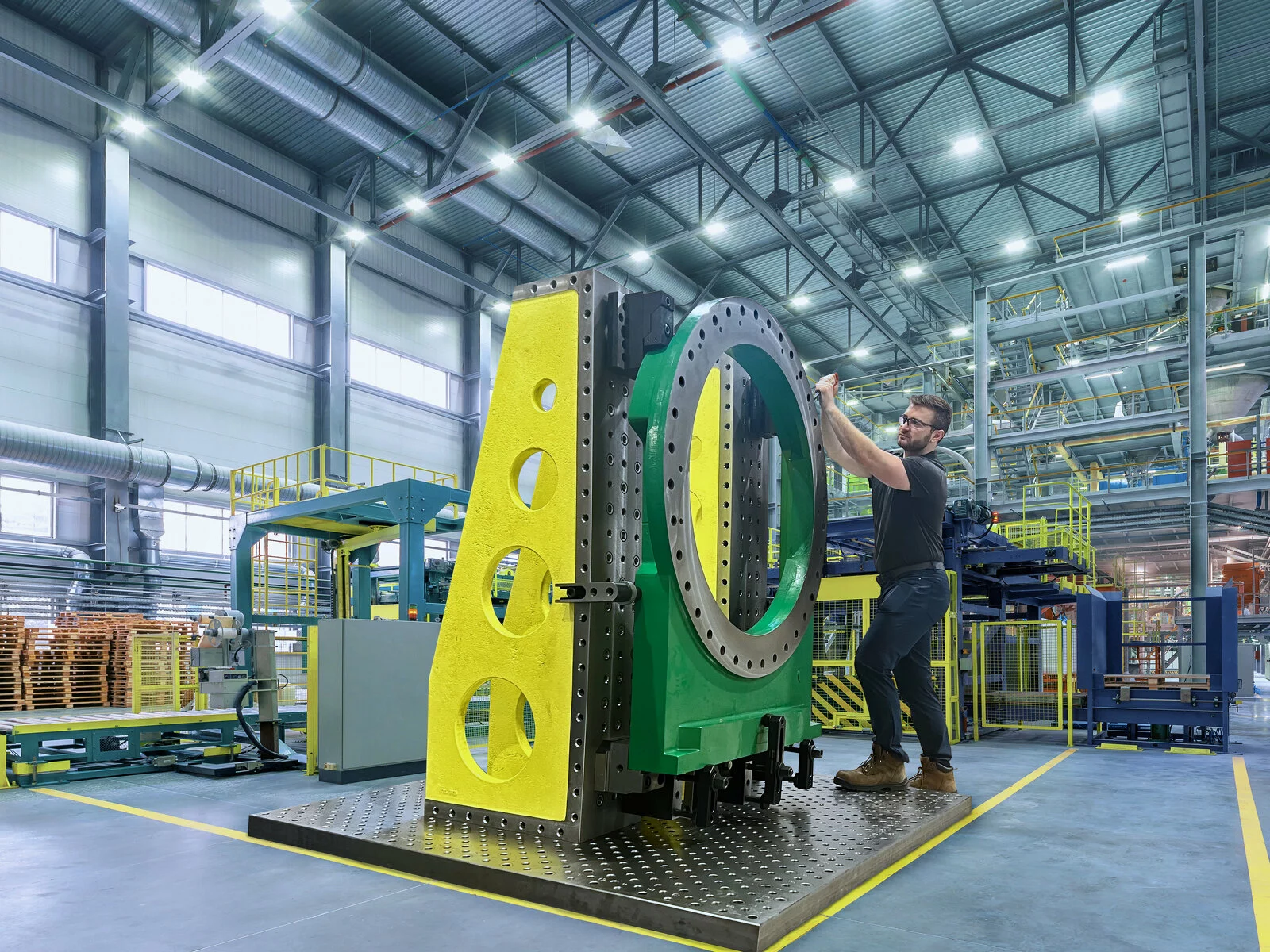 IMTS is right around the corner, and we couldn't be more excited. While we always look forward to the show, this year is different. With the last show cancelled by the pandemic, of course we're anxious to get back to the 1-on-1 interactions we value so much. But more than that, we've just got a lot to share. Whether you go to IMTS for machining or welding information, Bluco has can't-miss workholding tech on tap for you.
On the welding side, at booth #236557 in the North Hall, we've got a new digital booth experience for you. You'll get a look at the end-to-end solutions already delivering results for current Bluco customers, and chat with application engineers about a potential roadmap to unlocking similar benefits – benefits like shorter production times, better final part quality, and reduced manufacturing costs.
Those benefits are also available for your machining operations. And if you've never thought about taking advantage of modular workholding for machining, now is the time to learn why it matters at booth #432187 in the West Hall. On top of the fact that all of our modular solutions for machining eliminate repetitive tramming and locating while also locking in repeatable precision, this year you'll also see something new. For the first time, we'll be showcasing our 8024 series — the only complete modular solution for holding extra-large parts.
Click the button below to bookmark both of our booths in your IMTS Planner, or read on to learn more about what we've got in store for you at IMTS.
Booth #432187: See the First Complete Modular Workholding System for Extra-Large Parts
We're going BIG at IMTS
On display will be a 2,000 lb. valve fixtured for horizontal machining against two massive 6' modular angles on a custom baseplate. So many manufacturers have been waiting for this — for a modular system scaled to handle big parts. IMTS is the perfect venue to reveal that it's finally here.
Before the system's release, manufacturers in industries like agriculture, mining, railway transportation, oil & gas or defense could only take advantage of modular fixturing's versatility by combining many smaller components. Using a right-size system means you need less parts to build a fixture. That reduction in total workholding parts translates into:
• Faster setup and changeover
• Increased rigidity
• Greater accuracy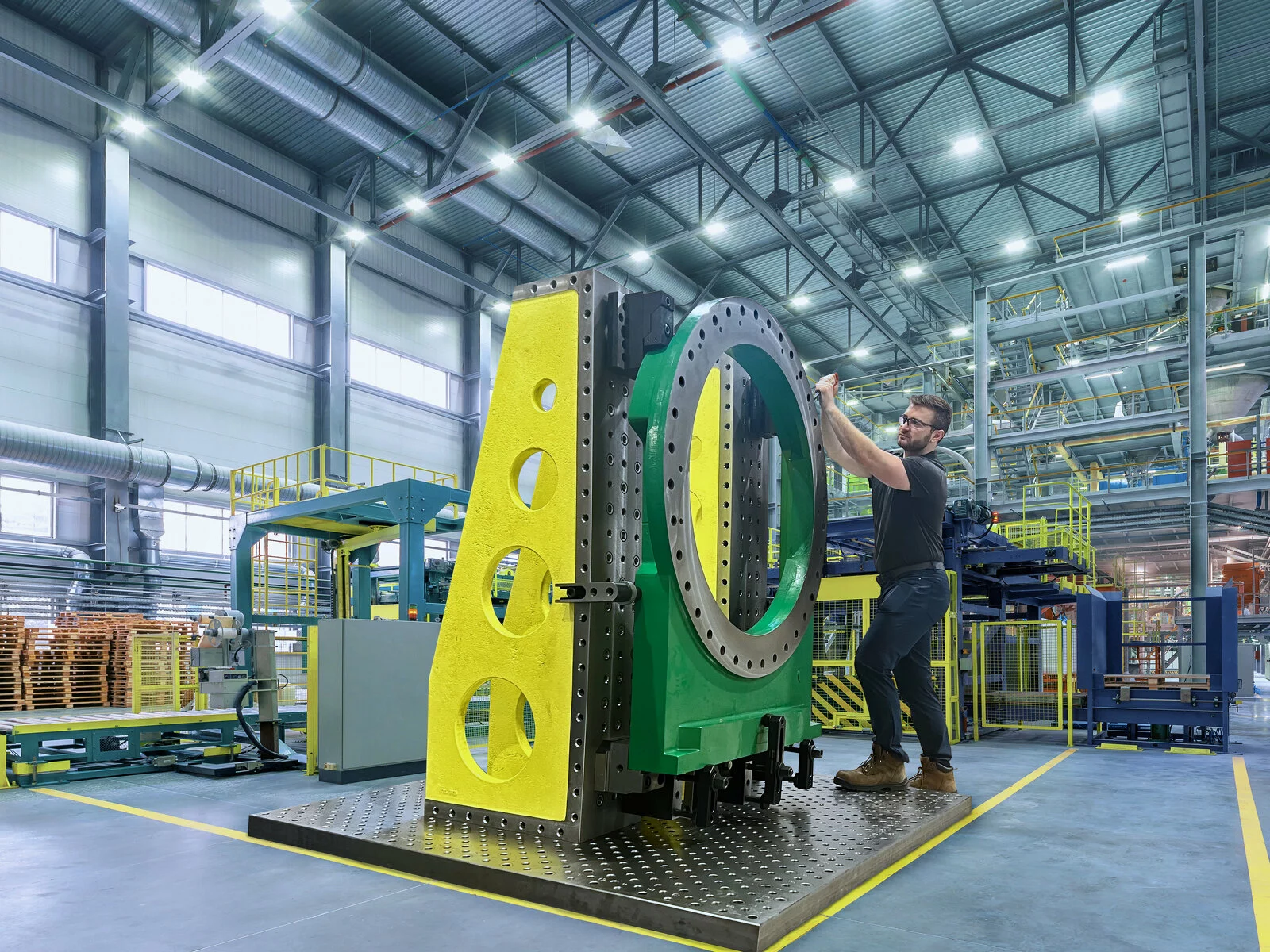 Plus, workholding for regular-sized parts
Of course, we'll also be displaying our other two machining systems — 4012 and 5016, scaled to handle small to regular-sized parts. The foundation of all of our modular machining systems is a precision baseplate featuring a grid of tapped and bored holes. It allows users to attach modular components with a level of repeatable precision that t-slot beds just don't provide.
In addition to the benefits mentioned above, all of Bluco's modular systems for machining also enable:
• Reduction in the total number of machining operations
• Elimination of repetitive tramming and locating after installation
• Easy prototyping and revising with easy to adjust modular components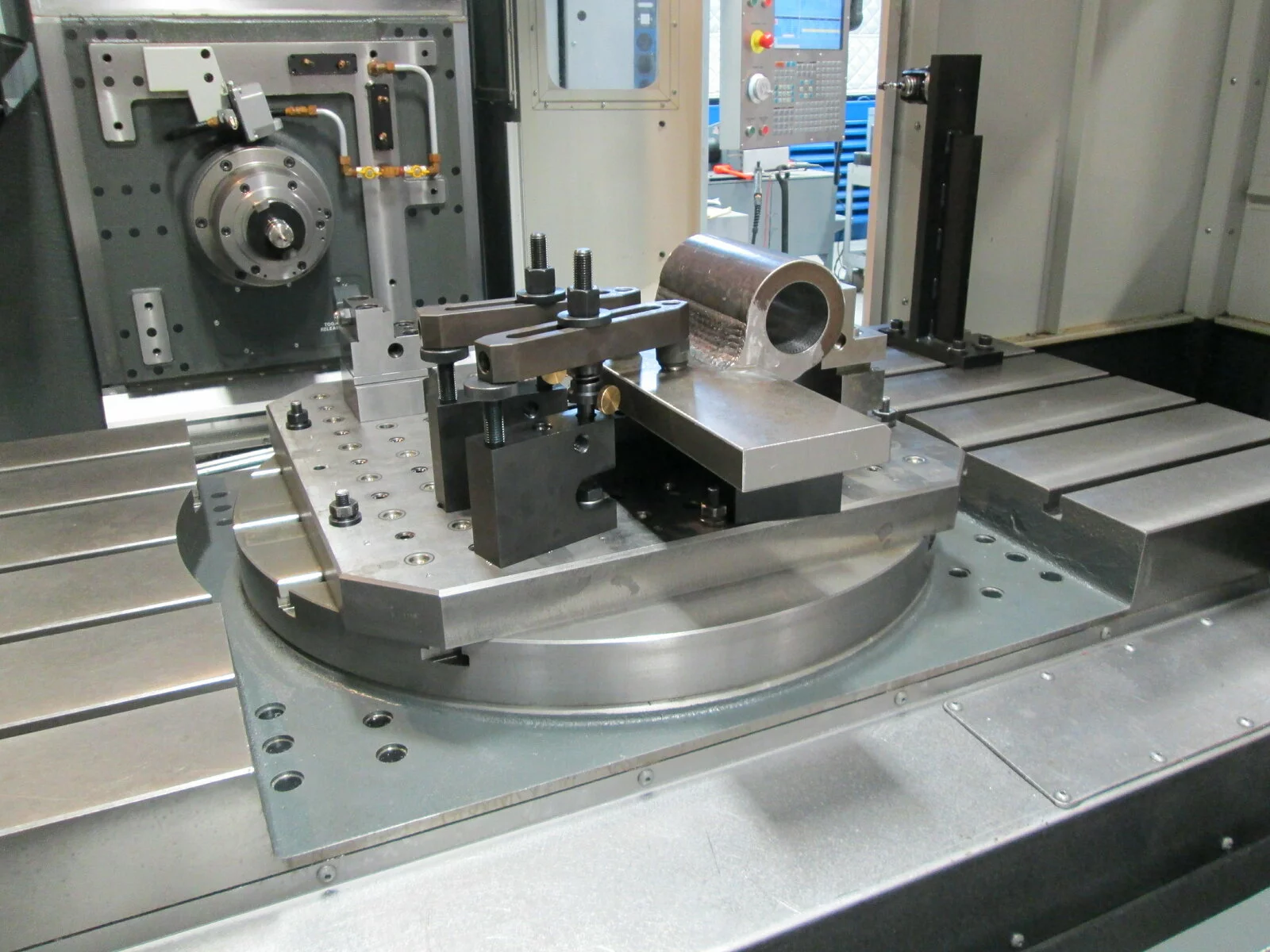 Booth #236557: Explore Modular Solutions for Welding, Positioning and Robotics
Bluco Modular Fixturing Solutions for Welding
For visitors wondering what separates a workbench from a modular fixturing solution, Bluco's booth is the place to find answers. Learn how customization and manufacturing expertise combine to create full systems that go well beyond what simple welding tables offer. Among the success stories highlighted in the booth will be:
• Parts finished 28 days faster
• Production doubled, 1/16" tolerance maintained
• Process changed to shave 50% off construction time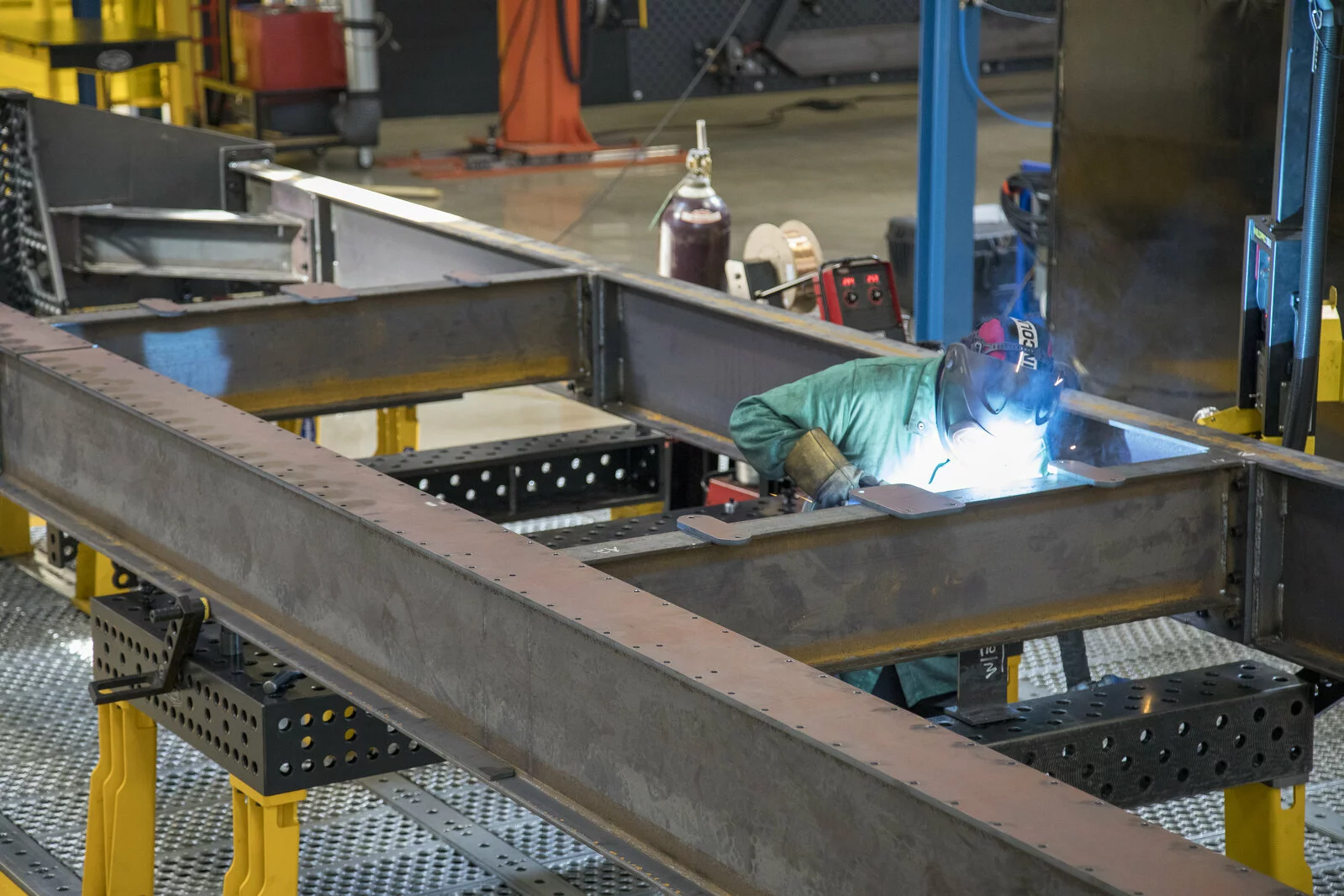 Bluco Modular Fixturing Solutions for Positioning
Booth visitors will learn how application engineers combine best-in-class positioning technology with Bluco's modular tooling to greatly enhance safety and comfort while positively impacting overall operations, to achieve measurable results. Discover a variety of lift/tilt/rotate options for everything from light to heavy-duty applications, and see how manufacturers achieved results like these:
• 10% Cost reduction
• 7x Greater accuracy
• Bid won due to modular speed & flexibility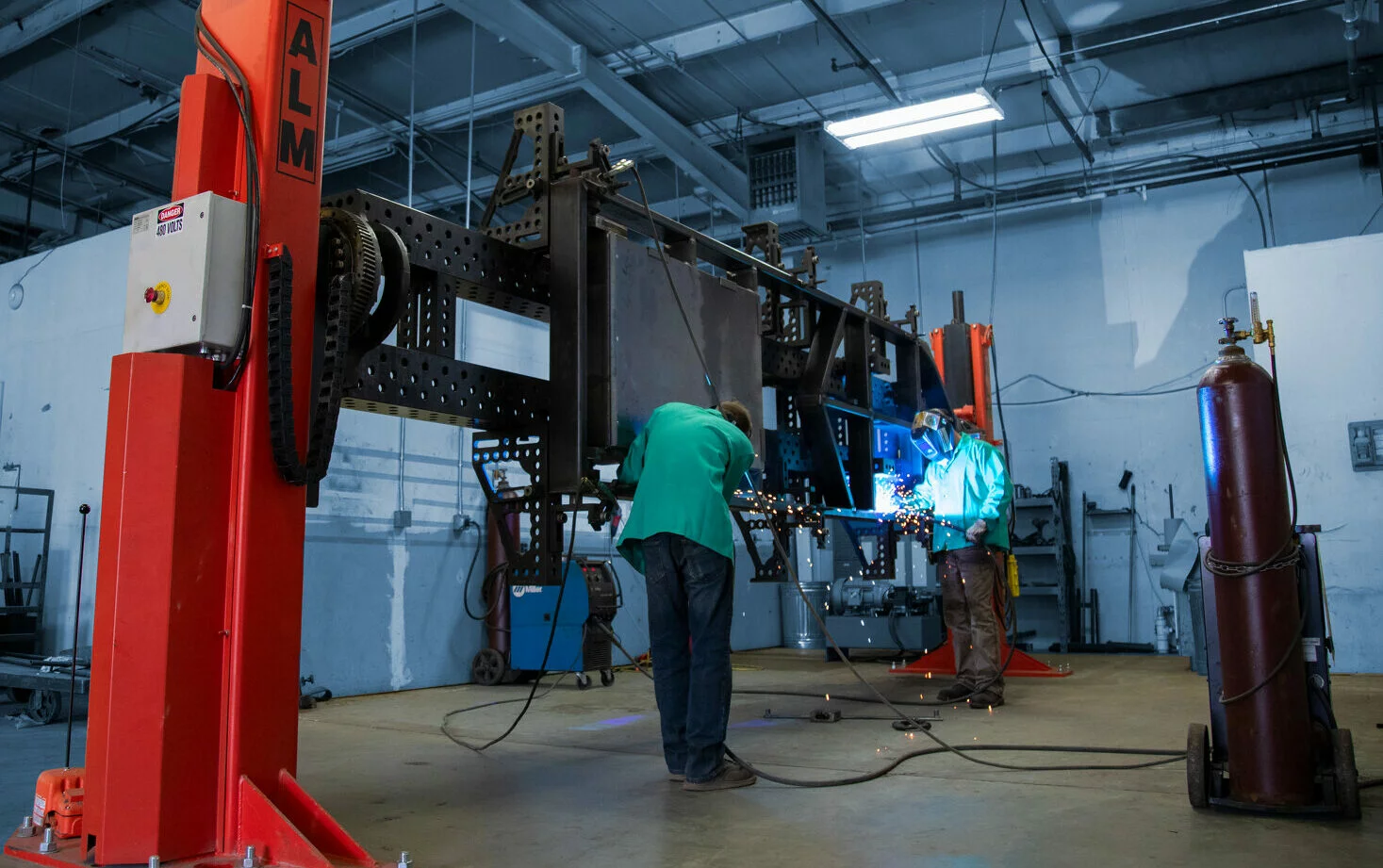 Bluco Modular Fixturing Solutions for Robotics
For manufacturers who implemented robotic automation but didn't get the bump in efficiency and precision they expected, Bluco modular workholding solutions can often be the missing piece. Application engineers will share how they helped to deliver:
• ROI too high to calculate
• Sluggish automation brought up to speed
• 32 Setups from one solution